Drop ShippingIs a very good type of e-commerce, one of the important tasks is to dig out and find reliable suppliers. useOberlo Combining with Aliexpress can solve this problem relatively easily.
To find products from Aliexpress and put them in your own online store is to put product pictures, information, descriptions, etc. on the page of the online store, you don't have to purchase the goods from Alibaba as inventory. Customers order from your website and place an order. You pay the AliExpress seller at the wholesale price, and you make a huge price difference. Then, the product is sent to the customer by the AliExpress merchant without having to manipulate this process yourself.
The basic process of AliExpress operation of DropShiping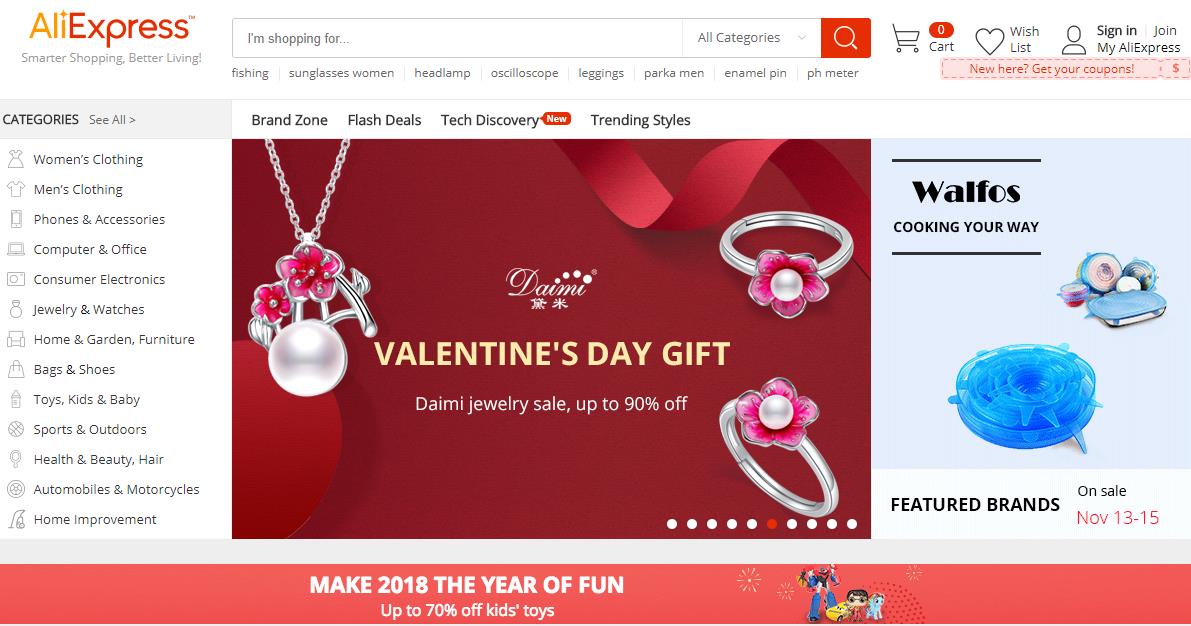 Using Aliexpress to operate DropShipping requires several prerequisites. At present, it is in cooperation with Shopify and Oberlo, which are indispensable to operate. Then the focus of this article is to talk about DropShiping from the perspective of Aliexpress. Next time, I will talk about DropShiping from the perspective of Shopify.
First, you must have a Shopify online store account (What is Shopify)
Find the market and position your online store
Select products and suppliers on AliExpress
Use Oberlo to import AliExpress products to your online store
Pay AliExpress suppliers according to the wholesale price of the goods
Require the supplier to ship the goods according to the customer address you specify
Finish
Why useAliExpress operationDropshipping
(1) Large market and many products
For this reason, everyone knows that Alibaba is too big and basically has everything. It is a huge market. Many AliExpress sellers are overseas manufacturers, and the product prices are very advantageous. In addition to Chinese people knowing, foreigners who are familiar with online business also know very well that they also regard Alibaba AliExpress as their main supplier of DropShipping.
Although AliExpress positions itself as an online retailer, most AliExpress sellers know very well: a considerable number of their customers all over the world are resellers, and they are very interested in dropshipping, which is also the basis for using AliExpress to operate DropShipping
(2) Simple operation, no upfront cost
There is no upfront cost, and you can test the market response of the product without spending money. Now you can use AliExpress and Oberlo to start Drop Shipping.
I don't need to make product pictures myself. It can be said that making high-quality product pictures is a very heavy work. However, we can directly take the pictures of AliExpress sellers and use them directly, eliminating this very complicated process; moreover, after receiving customer orders in our own online store, we can order products on AliExpress. This process is relatively simple and very simple. simple.
(3) If the customer can directlyIf AliExpress purchases products, then why buy the same products from your store?
The main reason is to contact customers earlier than your AliExpress sellers or competitors, and then earn a high product price difference/retail arbitrage (usually doubled).
Good marketing techniques and first contact with customers are a very competitive advantage, and on this basis, you can provide your customers with other additional added value, such as building your own brand and providing better than merchants. Service etc.
Create a store
Now that you understand why you need to use AliExpress to operate dropshipper, you must create your own online store before you get your first order.
So how to position your online store market and audiences?
(1) Choose niche and products
Before creating an online store, first determine yourniche market, If you don't know how to find it, a simple way is to start from the product categories of AliExpress, find the products you are interested in or have feelings, start here.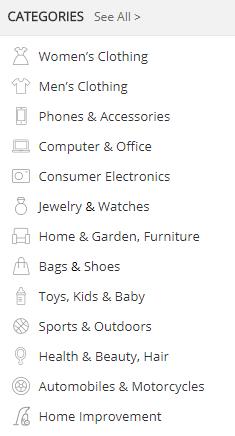 Once this niche is formed in the brain, start to select a small part of the product, and then list your own stores, start selling and testing, for example, starting from the niche market of travel bags.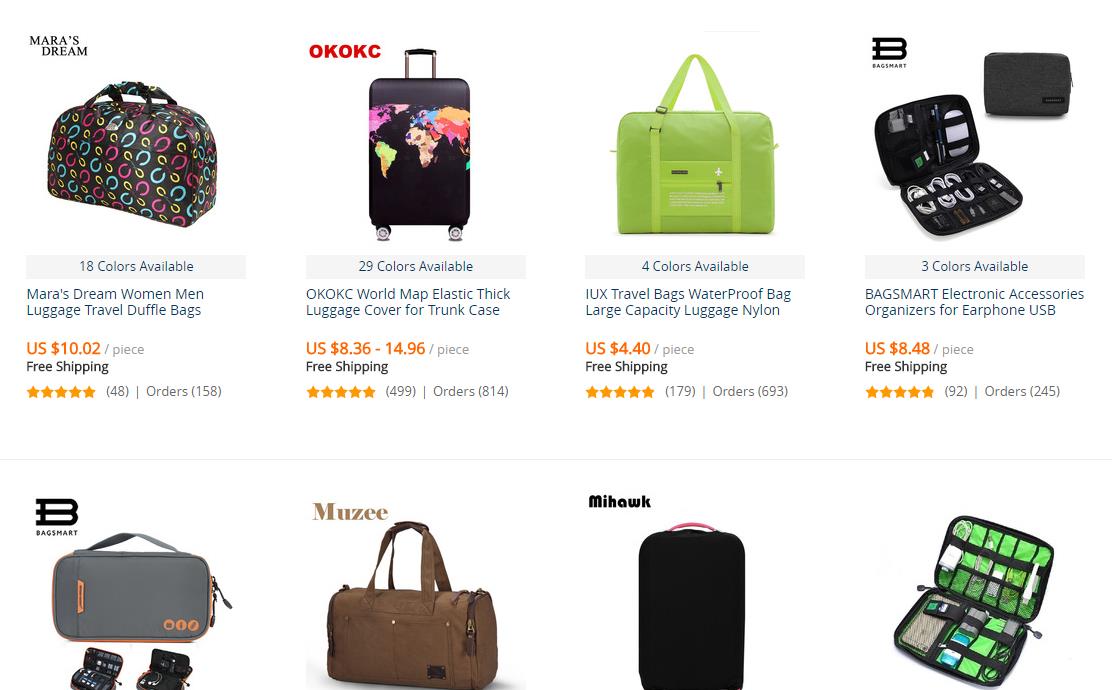 When you start to choose, you will find that you are under pressure. Why?
There are too many products to start.
Then refer to the following criteria to select products on AliExpress:
(1) Avoid fake, counterfeit, imitation brand and trademark products:
Drop Shipping is generally aimed at overseas customers, avoiding fakes, imitation brands, counterfeit products and other products. Try not to cause unnecessary trouble. Choose products that are not sensitive to trademarks, such as electronic product accessories, clothes, etc. It doesn't matter if there is no brand, as long as the quality is good.
(2) Free shipping:
To reduce costs, this will not be explained too much. Even if you can't get free shipping, try to choose a low-cost shipping method.
For goods sent abroad, use epacket (international e-mail treasure)-China Post Express logistics is more, although it takes a little longer, but the price is cheaper.

(3) More than 300 orders:
This is similar to Taobao, and the product must have a certain sales volume. This sales volume can at least reflect two problems: the more orders, the more it means: First, there is demand for the product in the market; second, the supplier looks more reliable and has good credit.
(4) The evaluation is 4 and a half stars or more:
We raise the standard a bit, which is more secure, because there are so many sellers in Aliexpress, and there is a lot of choice when it comes to 4 and a half stars. If you are using Google Chrome, you can install this AliExpress Seller CheckThis plugin is used to investigate AliExpress sellers.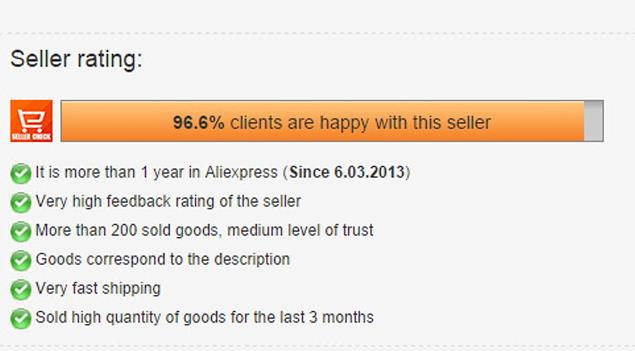 This third-party App can provide more detailed information about the supplier, which is more reliable than AliExpress's own evaluation system.
(5) Choose products with low prices and high profits
Choose products with prices between $1-$20. Products with these prices are listed on their website and the price is about $20-$50.
(6) Choose real product pictures
To make sure that the product picture is from this supplier, not someone else's picture is stolen, you can use the Google picture tool to retrieve it.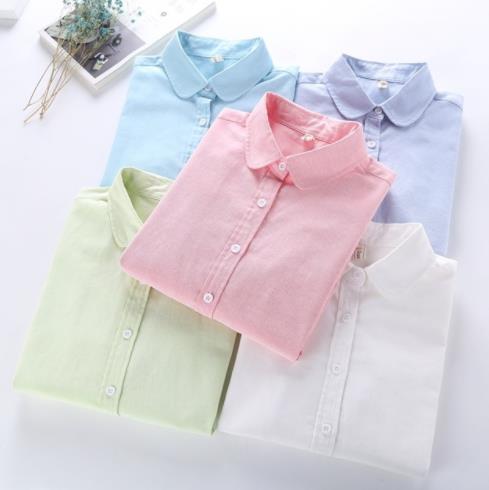 (7) Explore sellers who can communicate and help others:
Before ordering, ask multiple supplier questions. This is an effective way to check whether a seller is reliable. A good seller will answer the question immediately, otherwise it will not be good.
Add products to the online store
After building the shopify online store, it's time to add products
Many people think that after the store is built, customers will automatically click to buy. In fact, the imagination is beautiful, and the reality may be very skinny. If you want to sell successfully, you need to pay attention to the following issues:
(1) Write product description personally
Don't copy other people's product descriptions or copy other people's product descriptions. It's best to use long tail keywords to write your own opinions. This will improve the product page's performancegoogle search ranking, Improve sales conversion rate. Google is not interested in the copied content. This is also the most important aspect of SEO optimization and the most taboo.
(2) To inform customers of the arrival time of the goods
Most sellers are in China, so the delivery time is longer on average, usually around 20 days. This delivery time needs to be stated on the product page
(3) Use order tracking app
Because this time is generally longer than the customer expects, you may receive an email from the customer about consulting the cargo shipping, use this timetracking appTo solve this problem, the time can be updated at any time.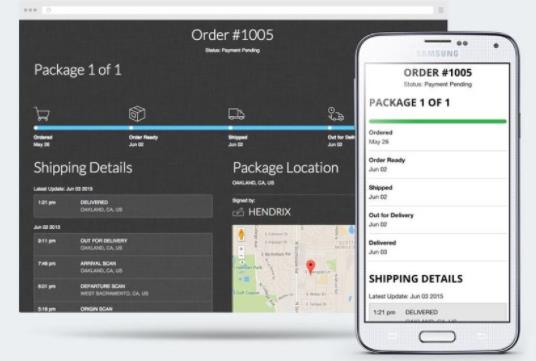 (4) Free shipping
Look for suppliers with free shipping or low shipping rates as much as possible.
(5) Product pricing
The pricing principle of DropShipping products is generally to double the price on the basis of the purchase price, and things that cost 10 yuan will be sold for 20 yuan.
(6) Use Oberlo to add products to the store.
Oberlo can help users enter products from Aliexpress to their own stores, and the prices are kept up to date with Aliexpress.
Use AliExpress to operate Dropshipping
Now that the store is built and the products are on the shelves, what should I do once I receive the order placed by the customer in my online store?
What is this process?
If you receive a payment order from a customer from your own store, then pay to your AliExpress supplier, purchase the goods ordered by the customer, and then send the customer's name and delivery address to the supplier, and they will follow your Requests, packaging, and delivery are all handled by them. You can just take the money, okay?
It is best to make an electronic form to write down various details of the product, such as product name, purchase price, selling price, profit, AliExpress supplier URL, etc., so that it is easy to operate and manage orders. In this way, once a customer order is received, the seller can be found immediately, the order, and the shipment can be improved, thereby improving efficiency. As shown below:

This work is manually operated, one is troublesome, and the other is error-prone. Use the Shopify free app to solve this problem. The best of these isOberlo(Can automatically track Aliexpress commodity prices).
Another important point is that when you place an order on AliExpress and pay the supplier, you must let him know that you are a DropShipper, so that you will not put his invoice and promotional materials in the product package.
During the checkout, leave a message to the AliExpress seller, similar to "We're dropshipping. No promotions & invoices, please!", as shown in the figure below: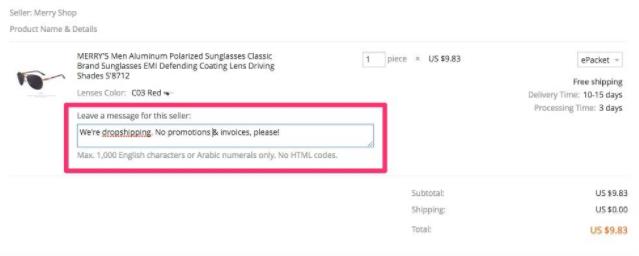 Then, receive an email notification that the ordered goods have been shipped.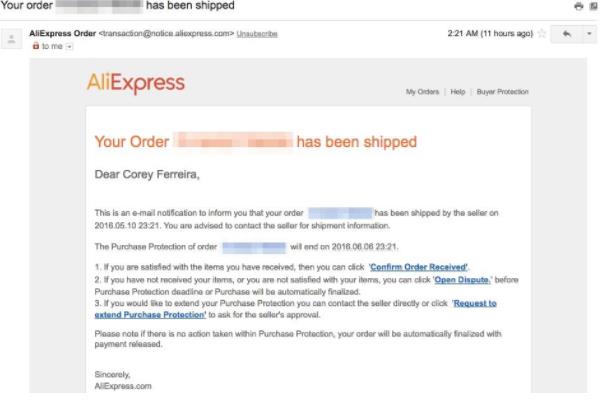 Click the link in the email to get the order information and the order tracking code.

Then, go to shopify admin to complete the order while making sure to enter the tracking code.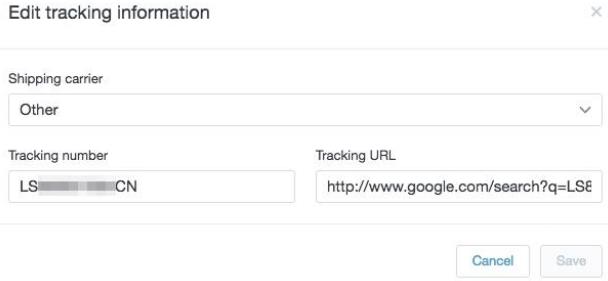 Okay, now waiting for your customer to receive the order. After the order is received, AliExpress will send you an email to ask you to confirm that it has been received.
How to deal with customer Refunds and Returns (refunds and returns)
Most AliExpress suppliers do not provide returns, because the products are not directly sold to customers, which means that you are responsible for handling customer returns and refunds. However, if the goods have quality, packaging damage and other problems, it is the responsibility of the supplier. Contact and communicate. If you don't solve it, use AliExpress' Buyer Protection.
expansionDropshipping business
Once there are a few sales, it shows that this model is good, and we should consider how to expand the business to increase revenue. Knowing what product is popular with customers in your online store, then you have to make a good relationship with the AliExpress seller of this product. Many sellers will buy this kind of goods. The key at this time is to understand who the most reliable suppliers are, build a long-term relationship with them, and let them understand that this is mutually beneficial. These people will provide you with better products. Price and service.
Most AliExpress suppliers use Skype to communicate as much as possible. If you ship from him for a long time, discuss with him whether you can put your logo on the product packaging, etc., to a certain extent, usually many people will agree.
Let's start Dropshipping
Because most people are not sure what they can sell. If you follow the usual business model, you can buy, put on the shelves, test, and not get off the shelves. You will end up after a few toss. This is the reason for using AliExpress to operate dropshipping:
Put Aliexpress products in the store, no need to spend, with minimal cost and time to test the market and some of our ideas. If the niche market of this product does not respond, you can quickly test another niche market until it succeeds. The so-called test is just to put a picture of the AliExpress product and write the description. It is as simple as that, because there is no transportation and inventory, anyway, there is no need to spend money, and there is no risk.