All websites, big or small, need a domain name. In determining the websiteNicheAfter that, the next step is to determine the domain name that fits the niche direction for the website.
The selection of domain names should follow someThe basic principle , A simple sentence: the domain name should be eye-catching and easy for users to remember.
Domain name registration is relatively simple, and there are many domain name registrars. The key is to choose which one to register. There are several criteria to consider:
Well-known and credible
The registration fee is reasonable: Don't think that the high price is unreasonable. The low price is also a problem. You need to consider why it is so low.
Whether the domain-related services are reasonable
Is it convenient to transfer the domain name?
The Whois privacy service can prevent the disclosure of addresses, phone numbers and e-mail addresses, and contact details, otherwise you may receive a lot of spam and phone calls.
Most domain registrars provide additional hosting services. In addition, hosting companies can also register domain names. Generally speaking, inBuy hostWhen you can get a free domain name registration, this is usually the cheapest option;PromotionsPurchase during the period.
The following domain registrars areICANN(Networked Name and Number Address Allocation Agency) certified. In addition to the high cost-effectiveness of the domain name registrars introduced in this article, are the domain name providers that should be the most concerned:
List of the best foreign domain registrars
1. NameCheap-Always be the preferred domain registrar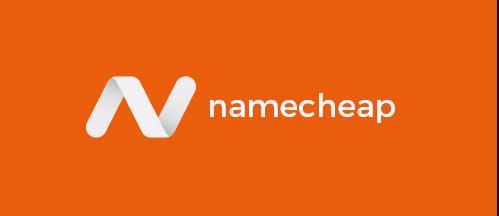 Namecheap is famous in the marketTop-level domain name registrars, powerful domain name search tools, can help users provide suggestions when they prefer domain names and find the correct domain name. The companyInLifehackerVoted as the best domain name registrar in the polls, the company provides domain name transfer, app integration, SSL certificate, email, various hosting services, etc. The website is very intuitive and easy to use.Whois Privacy Protection is free
Namecheap lives up to its name, the price is very clear, affordable, simple and straightforward.
Among domain name registrars, the reputation of namecheap hosting services is quite good, and they often engage inHost Promotion.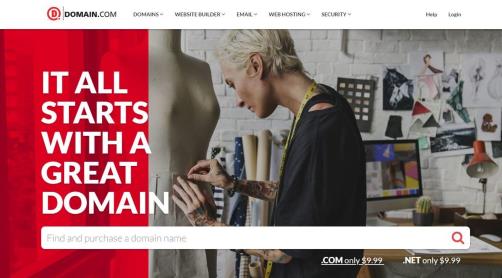 Founded in 2000, Domain.com is one of the largest domain name registration and multiple hosting providers on the Internet. It can register all top-level domain extensions (TLDs) and even dozens of country or region code top-level domains (ccTLDs). From this top-level domain registrar, you can get all the desired domain management tools, including private registration, whois privacy protection, free whois, bulk registration, easy transfer, easy DNS management, email accounts and other services. In addition to domain name registration services, it providesVirtual host(Starting at $3.75), WordPress hosting, VPS hosting, email, SSL certificate, web design, online marketing services, andWebsite Construction ServiceWait.
.com domain name is 9.99 dollars a year, .net domain name is 12.99 dollars and .cn domain name registration, the whole site uses the DOMAIN10 code to implement10% discount
.
If your market is for Canada,Register a .ca domain nameMake your website look like a Canadian company's website from start to finish.
If you only need to register a domain name that does not require a host, it is recommended to use the domain name provider, which supports real-time chat or e-mail after-sales service.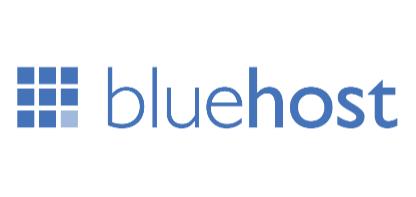 Bluehost is one of the largest hosting companies in the world and an official partner of WordPress. As part of its web hosting service, it also provides domain name registration.
Buying a host on bluehost, even the cheapest host plan: $2.75 per month, will give away free domain name registration.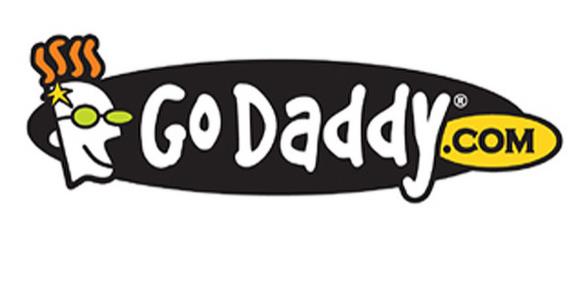 GoDaddy Inc. is a US-listed Internet domain name registrar and web hosting company. It was established in 1997 and is located in Baltimore, Maryland. As of May 2017, GoDaddy has approximately 17 million customers and more than 6,000 employees worldwide. The largest domain registrar on the Internet.
aboutAnecdote of the company's name

In the early years, a group of male employees wanted to name the company. One said, "How about Big Daddy?", but this domain name had already been bought by someone else. The other said: "How about Go Daddy?", explaining that as soon as you hear the name you will smile and remember it. So this domain name has been used, and it is still used by many people in China. .
GoDaddy's starting price is only applicable to two-year advance payment, and the second year's price will be much higher, (.com rose to more than $15, .co.uk domain name rose to $11, .org and The price of .mobi is ridiculously high, .org is more than $20 and .mobi is more than $26).
The domain name registrar, GoDaddy, is too famous and too big. It is also a disadvantage. It is a bit of a big shop, its products are fancy, and users are extremely difficult to distinguish, which is convenient for businesses to fish in troubled waters.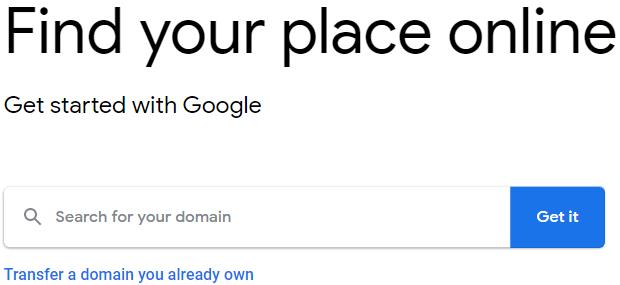 A concise domain name registrar that puts speed and simplicity at the top of the priority list. The domain registration and purchase process is as simple as a shopping website: search, click and checkout.
No animated ads at the top of the page, no promotional banners, no low headline prices: just the domain search box.
Prices are all integers, so for example, .com, .co.uk and .org domain names are all $12. This is slightly above average overall, but includes Whois fees.
The longest time to buy a domain name is 10 years, the price is the same, there is no discount, Google is still good enough, how long it will be at this price.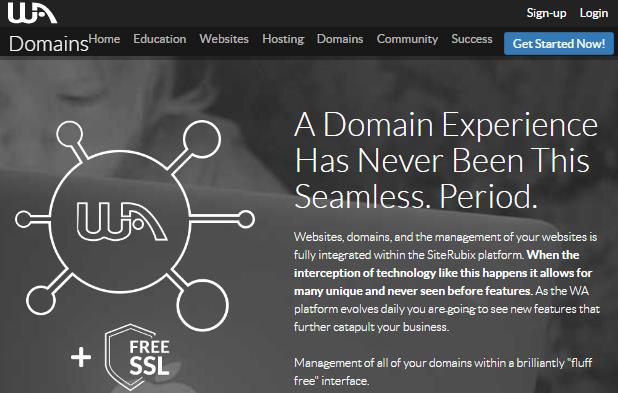 In the domain of domain name registrars, many people don't know WA. In fact, WA, as an excellent comprehensive affiliate marketing solution, already includesdomain registrationservice.
The most well-known factors of WA on the Internet are:
How to turn your hobbies and interests into a niche website, and then use your website as your base camp to participate in unlimited business opportunitiesaffiliate marketing fieldmake money. Therefore, its propaganda perspective is not about domain name registration and hosting services (in fact, the service, performance and convenience are quite excellent), and the WA registration page does not display this feature, so everyone in this field is not familiar with WA .
The price of WA domain name is generally US$13.99/year (refund of US$1 in the account after registration), but it provides (bind) permanent free WHOIS privacy protection service and SSL certificate.
As mentioned above, all the series of services that make money for the alliance are all bundled together, and the comprehensive cost performance (minimum 24 US dollars/month) is very good.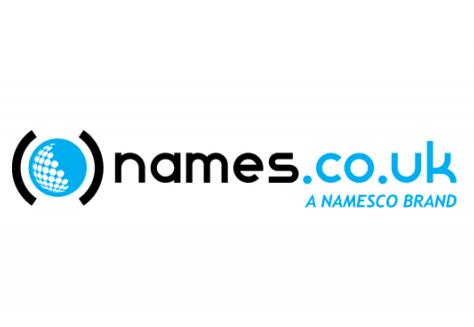 Names.co.uk or Namesco for short is a company headquartered in the United Kingdom, which has been engaged in hosting and domain name business for nearly two decades. In addition to web hosting, other e-commerce solutions are also provided, such as email hosting, website building, dedicated servers, VPS, etc.
Namesco is part of the European conglomerate Dada Group, which owns numerous hosting and advertising companies. Names.co.uk is headquartered in Worcester. Although Dada has offices in other parts of Europe, such as Italy, Spain, France, Ireland, the Netherlands and Portugal, Names.co.uk mainly caters to the United Kingdom or its business oriented to the United Kingdom. Small business. This domain name registrar is not as well-known as those above, but on trustpilot the user is4 star rating, Still very good.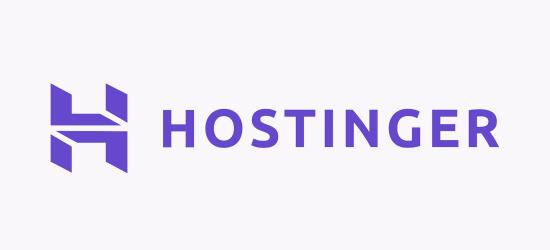 Strictly speaking, Hostinger is a host company, not a well-known domain name registrar. However, their prices are very reasonable, including free domain names. The web hosting plans shared by Hostinger Premium and Business (only $2.15 and $3.45 per month) come with free domain registration. If you only buy domain names-.online, .xyz, .tech and .store are sold at a price of $0.99/year.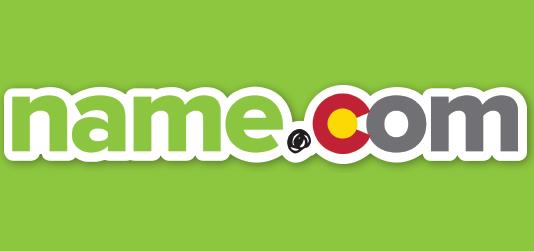 The well-known domain name registrar Name.com, in addition to providing simple domain name registration, provides hosting, e-mail and other tools.
Name.com's pricing is very simple and there are no hidden fees. For novices, buying .com or .net only costs $12.99, while .org only costs $10.99.
One of the cool features is their built-in search interface, which automatically lets you view the extensions currently available for the selected domain name.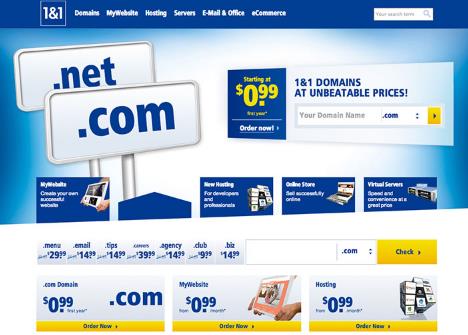 1&1 Ionos was established in 1988. It is the largest host and domain registrar in Europe (Germany), with approximately 7,000 employees.
Features include domain name transfer, website construction, online store construction, web hosting, WordPress hosting, VPS hosting, corporate email management and accounts, etc., online marketing and email marketing tools, and SSL certificates, providing 24/7 customer support.
Compared with other domain name registrars, this domain name registrar has a distinctive feature:
The domain name in the first year is particularly cheap, usually at US$1, but it immediately jumps to US$15, 20 or even US$40 per month in the second year. However, don't think that it is so expensive that no one will use it. Overall, 1&1 is still a very good domain name registration and hosting provider.