When we understandCross-border e-commerce ShopifyWith its brilliant development history, it is not difficult to understand why it has become one of the most famous multinational e-commerce platforms on the Internet today.




Shopify history
The following content is sourced from Wikipedia
ShopifyIs an e-commerce company headquartered in Ottawa, Canada. Its main business R&D is online shop software andpoint-of-salesystem.
Shopify was founded in 2004. At the beginning, several founders of the company wrote software for its online snowboard shop. According to the company's announcement, the existing globalMore than 400,000 merchantsUsing its platform, the total value of goods exceeds 34 billion U.S. dollars.
Tobias Lütke, Daniel Weinand and Scott Lake co-founded Shopify in 2004 after opening a Snowdevil online store (for the sale of ski equipment and services). Unsatisfied with the existing e-commerce products on the market, Lütke, a computer programmer, decided to develop his own trading software/program.
Lütke used the open source web application framework Ruby on Rails to build Snowdevil's online store, which was released after 2 months of development. The founders of Snowdevil released in 2006 and started to operate the shopify platform.
In June 2009, Shopify company released the API platform andAPP store. This API allows developers to create various applications for shopify's online shop, and then sell them in shopify's APP shop. Later, several companies developed various apps and integrated them into Shopify.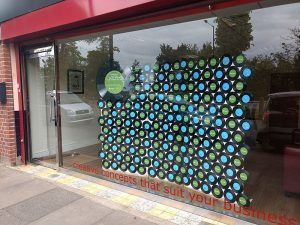 In April 2010, Shopify released a free APP for Apple mobile phones. This APP allows Shopify shop owners to view and manage their shops through IOS. In 2010, Shopify launched the Build-A-Business competition, where participants can use its e-commerce platform to create their business. Contest winners can receive cash prizes and the title of mentor (status) from the organizer. Among the more famous winners are rich philanthropistsRichard Bransonas well asEric Ries(Entrepreneur, writer and blogger). In 2010, Shopify was rated as growth by the Ottawa Business Journal (Ottawa Business Journal)Fastest company. And in December of the same year, Shopify received an investment of 7 million U.S. dollars, and in October 2011 it received 15 million U.S. dollars.
In February 2012, Shopify acquired Select Start Studios Inc ("S3", note: this is a mobile phone software developer) and 20 mobile phone engineers and designers from its company. In 2013, Shopify acquired Jet Cooper, a design team of 25 people in Toronto.
In August 2013, Sohpify announced the official release of its payment method: shofipy merchants can accept credit card payments without going through a third-party payment platform. Subsequently, it was announced that the iPad-centric POS system was launched, which can accept credit card payments using Ipad, and Shopify received another 100 million US dollars in investment in December 2013.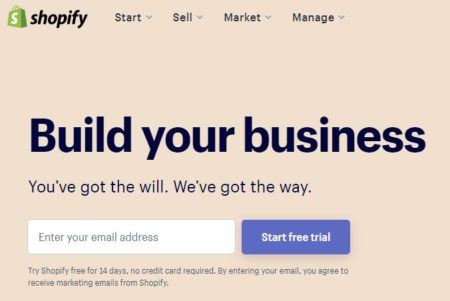 As of 2014, there are nearly 120,000 online retailers on the Shopify platform, and they are ranked third in Canada's Deloitte's Fast50, and North America's Deloitte's Fast 500 is ranked seventh. In 2014, Shopify has received more than 100 million US dollars in revenue, which is twice its previous years.
On April 14, 2015, Shopify applied for IPO on the New York Stock Exchange and the Toronto Stock Exchange (SHOP and SH), and was publicly listed on the New York Stock Exchange on May 21, 2015. The stock price was $28, and it raised 1.3. Billion dollars.
In September 2015, Amazon announced to its merchants that it would close Amazon's online store service, butChoosing Shopify as its online store service provider. According to this news, Shopify's stock price rose more than 20%.
In September 2016, Shopify partnered with Paystack to enable online retailers in Nigeria to accept credit cards from customers all over the world for checkout. On November 22, 2016, a mobile phone APP-Frenzy that can greatly improve the limited-time sales business was released. On December 5, 2016, Shopify acquired Tiny Hearts, a mobile phone product development studio located in Toronto, which subsequently evolved into Shopify's R&D office.
In January 2017, Shopify announced a partnership with Amazon to allow Shopify merchants to sell their products on Amazon. After that, Shopify stock grew close to 10%.