For cross-border sellers,affiliate marketingMarketing can create miracles for you. Through this model, you canFree to hire an unlimited number Affiliate connoisseurs promote and sell products for you.
In my opinion, the entire Internet marketing can be regarded as an affiliate marketing model. In foreign countries, this is a very common marketing behavior. Many companies rely on affiliate marketing as their main marketing channel. At present, many domestic enterprises are also aware of this and gradually develop in this direction. There are many solutions to integrate affiliate markting with your business:
for example:
According to alliance websites: such as ShareASale, Clickbank, rakuten markting, CJ,viglink,awin, Pepperjam, zannox, avantlink, etc.
According to affiliate marketing methods: email marketing, pinterest marekting, social marketing (such as FB marketing)
Each of the above solutions has its own characteristics, depending on its own business goals; for certain types of business, you can create affiliate programs on multiple platforms.
The shareasale alliance is one of the foreign alliances that I personally like very much.Become its affiliateFor about 3 years, I have found a lot of excellent merchants and products on it. The interface and navigation are very clear, and the related tools are also very good. So, take shareasale as an example to talk about how to join marketing (other alliance registration and operation methods will be gradually added in the future, please pay attention).
No matter whatWebsite platformAny type of website such as shops and business sites built can join shareasale, a high-quality alliance platform, to rapidly expand business globally.
First of all, there must be oneshareasale merchant account, This step of registration is free and simple. It's nothing to say.
Step 2: Complete the account
This step enters your business information center, where you need to complete the following steps:
Commission settings (commission)
How to attract affiliates
How to manage affiliates
Install tracking code (tracking code)
Test code
Please refer to the above stepsShareasale merchant account setup teaching
Step 3: Set up fees and activate account
After the account configuration is over, the next step is to set the fee and add the minimum deposit. The standard fee for setting up a shareasale merchant account is US$550. In addition, a minimum deposit of US$100 is required. The latter section is used to pay affiliates commissions and define other qualified potential customers.
You can set the automatic deposit option recommended by shareasale to ensure automatic payment when the account is insufficient and prevent the account from being dormant.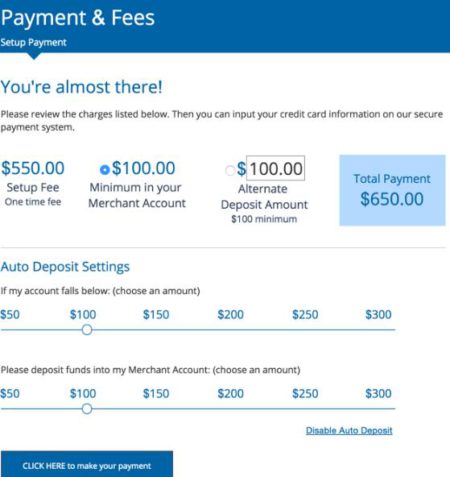 Click on Click here to make your paymentFor payment, shareasale supports a variety of international credit card payments, such as Visa, MasterCard, Amex and Discover.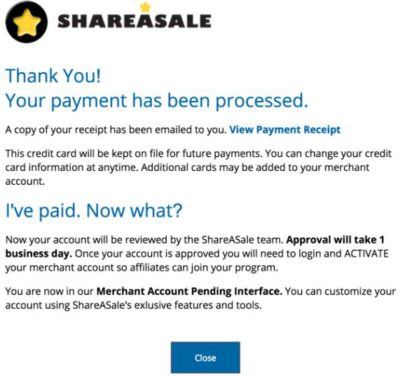 After payment, ShareASale needs about one day to approve the account. While waiting for approval, you can continue to upload other content, such as banner images, text links, or coupons.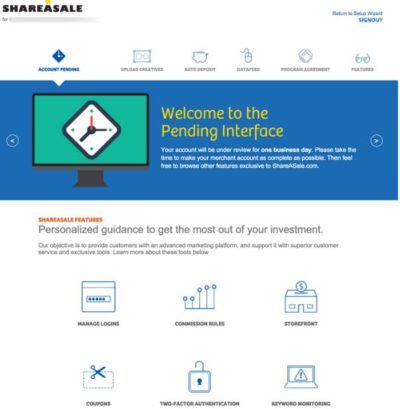 After the account is fully approved, you can add product images and create product links. It is recommended that products use image banners to ensure that affiliates can quickly start promoting with the given image. The ShareASale Merchant Dashboard provides all the tools needed to run a successful affiliate program.
The above process, shareasale will vary from business to business, but the steps of adding product banners and setting coupons are common.
At any time your account is running, you can close the account at any time according to your needs, and shareasale will return the balance in the account to you.

Reference resources:Shareasale Merchant Agreement