Affiliate marketingDuring the period of Covid-19 (Covid-19), it has gained everyone's attention. Because of the epidemic, many people have more free time and hope to earn additional income through various means. The simple mode of operation of affiliate marketing is mutually beneficial for both merchants/companies and members.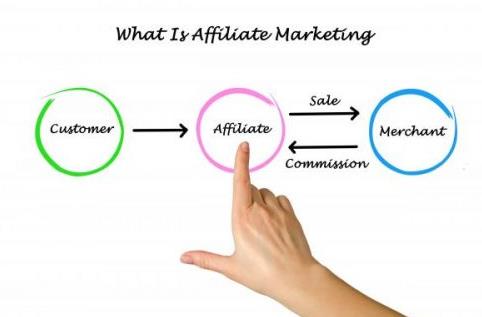 In this unprecedented time, earth-shaking changes have taken place in the daily lives of countless people around the world. Vacations, limited working hours and unemployment have reached a record high. People are generally afraid because they don't know how long the current job and income will last.
On the bright side, as the time at home has increased, many people begin to use this free time to develop a second career or change careers and increase new income.
More and more people enterAffiliate marketing, Because the format is simple, just recommend what you like to friends, family, fans on the Internet, followers, etc., and you can earn hundreds to thousands of dollars a month.
Affiliate marketing is a kind of digital marketing, which is becoming more and more popular in today's Internet. This is a simple and cheap online sales channel and method used by thousands of companies around the world. The company promotes its brand, products or services through affiliate members, at the same time, after successful promotion, it will give the members a commission as compensation.
Affiliate Marketing's simple operation method and huge potential profitability (for both parties), especially in recent years, has been rapidly popularized all over the world through the Internet.
Many people don't realize that by simply recommending a brand or product, they are already participating in affiliate marketing without spending any money.
On most social media platforms,Affiliate memberThe specific manifestations of marketing are:
Use post (commonly known as "post") to share products or services. Usually, the person who created the post (member) creates a link to the company's product page. When the viewer clicks on the post and purchases the product, the member earns a commission.
In terms of affiliate marketing, people who are very active on social media and have a large number of followers (fans) may be more successful. However, another more successful method is to useCoupon code or discountTo attract clicks and sales. Because people always like discounts, discounts and other offers, coupon codes have emerged, which can also enable companies to track the source of sales.
Other ways affiliate marketers promote products are through the use of banner ads, blog posts, websites, email signature blocks, and direct referrals. All members have to do is to copy and paste the created ads into their feed, profile, blog, website, etc. These advertisements all carry membership information codes (a unique ID-that is, affiliate link-affiliate link) so that members will receive commissions when selling.
Most affiliate companies offer a 15-20% commission structure, and some provide additional incentives. E.g,knownhostProvide 5-300 USD/per sale commission. Different companies provide different commission structures, includingpay per click, pay per lead, as well aspay per sale. The example above is pay per sale.
A common question about affiliate marketing websites is: Why do some people shop on member websites instead of directly shopping from the online store of the product (such as Amazon store,weebly store,woocommerce store)?
The answer is simple.
Because these member stores are related toAffiliate marketing platformCooperation, you can get discounted prices and preferential treatments. In addition, these affiliate marketing websites do not introduce all products, only those that have advantages. In addition to the price just mentioned, the current sales are very hot, and many posts also give the advantages and disadvantages of the product, so that visitors can In a short period of time, the overall view of the product was clear.
Moreover, most customers do not know that they ended up accessing the company's website through an affiliate link, which is a natural process.
Due to the reciprocal relationship between members and the company, the membership program has become the best for global companiesMarketing tools. Most members can enjoy flexible working hours at home and promote products they already know and love. The company benefits from this because it only pays commissions when selling products, without having to bear the traditional indirect costs and advertising costs associated with sales. Moreover, the savings in cost cost make these participantsaffiliate programThe company provides more competitive commissions to its affiliate members, which in turn generates more sales and achieves a virtuous circle.
Some of the most popular market areas for membership marketing include: beauty products, CBD products, consumer electronics, vegan food, fitness/fitness equipment rooms, and personal protective equipment.
To summarize briefly:
Choose products and companies that have meaning and importance.
Can the product solve problems or improve people's lives?
Whether the commission structure is easy to understand and whether it is paid on a monthly basis.
Check customer reviews to understand how they treat existing customers.