Blue Book Awards (BLUE BOOK Awards)It is one of the most famous awards in the affiliate marketing industry, and Affiliate Networks are proud of this award. This article introduces the winners of the 2020 awardoptimalCPS(Cost-Per-Sale) Alliance. This is jointly voted by advertisers and publishers all over the world (Laodou, as a member of the publisher, is also invited to vote on some affiliate networks in which he participates), and then officially organized thousands of affiliate marketing industries Experts analyzed 150,000 data points, and after months of research, the latest rankings for 2020 are obtained. This is authoritative in the affiliate marketing industry and has high reference value.
The Rakuten League has ranked first for eight consecutive years, and it will also be the first in 2020.
The Awin Alliance ranks second, very strong, and the number of advertisers who voted for Awin this year has increased significantly. CJ Affiliate has maintained its third place after being acquired by Publicis Media Groupe, while Pepperjam, LinkConnector and Avantlink have all improved greatly.
Although many people in the alliance have not even heard of it, it is the best affiliate marketing platform series.
All of the following alliance network platforms have multiple types of alliance members, in addition to the CPS model, there areCPA, CPL, CPM, and even CPC (the last one is less) and so on. This award is only for CPS. In the future, this site will gradually release other types of authoritative rankings, please pay attention.
The following affiliate networks are more or less joined by Chinese merchants. If you are a cross-border seller, you can select the appropriate affiliate platform for your audience area, specify your affiliate program, and attract affiliates for promotion and marketing.
The quoted text is the official reason/reason for the award.
Ranking of the world's top CPS alliance networks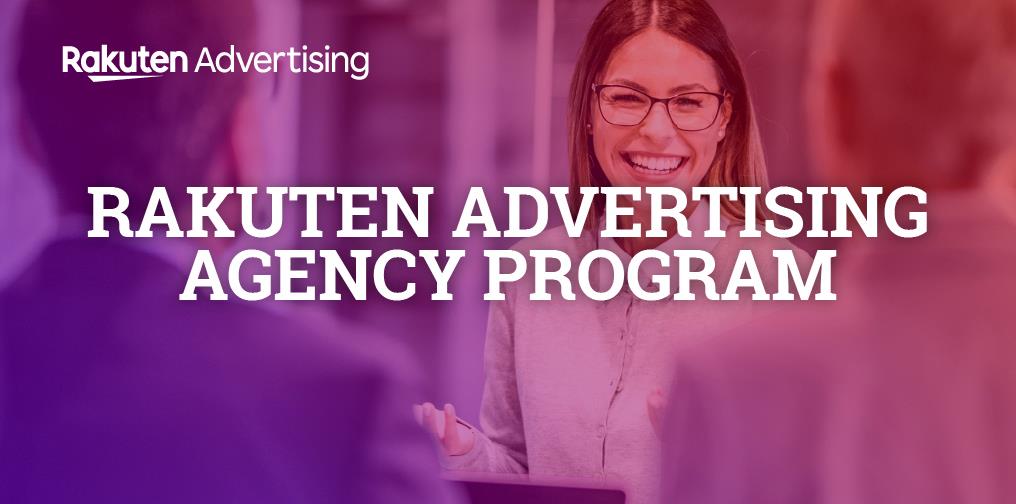 Rakuten Affiliate Network(Lotte Member Network) Is one of the largest affiliate networks on the Internet, with thousands of affiliate programs to choose from. Many world-class companies have joined the alliance, such as MAC Cosmetics, New Balance, Diesel, Aldo Shoes, Lego, Sears,Fiverr, Cotton On,Udemy, Best Buy, Top Man, AT&T, Macy's, etc.
If you are in the country, you need to fill out a W-8BEN form. Support direct deposit, paypal and check, 3 forms of payment, you can create multiple users in the background of the alliance.
I joined the alliance relatively early (I joined when it was still called linkshare at that time.) Although, ranking first, I feel that dashboard search and search are not as convenient as other alliances, which can be regarded as one of its shortcomings.
After nine consecutive years of development, Rakuten Affiliate Network, a subsidiary of Rakuten Advertising, ranks highest in terms of service level and innovation. "As a digital advertising provider, Rakuten Advertising provides solutions covering affiliate marketing, programmatic display, social networking and paid search. Using the best strategy and technology, our products can help global businesses seamlessly expand into new markets and gain valuable New customers and attract audiences by delivering experiences that people love."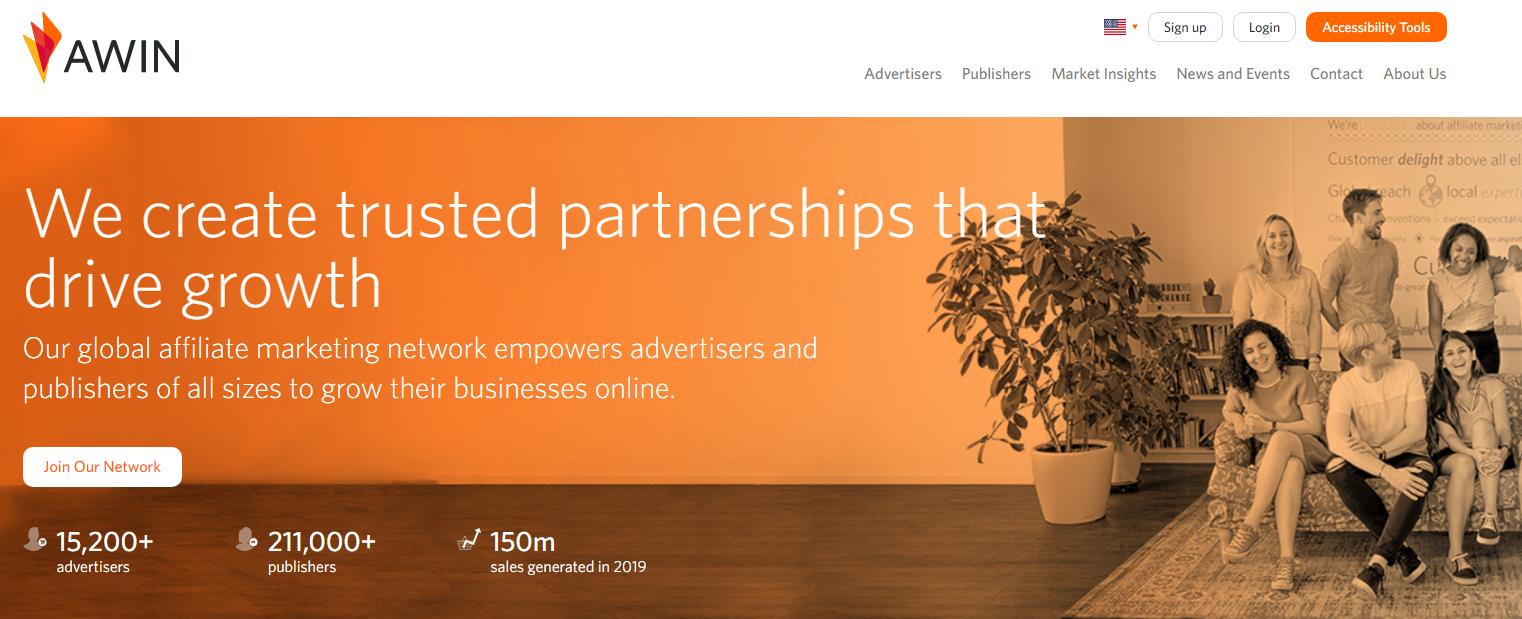 Awin is a global affiliate network. There are about 200,000 publishers and 15,000 advertisers on the site. Awin has more than 1,000 employees in 15 offices around the world. The field of joint marketing involves Retail, telecommunications, tourism and finance, etc., cooperate with partners such as ASOS, O2, ESI Media, Business Insider, HP, 1&1 and Marks&Spencer. Awin isShareAsaleThe parent station/parent company.
Payment currency: U.S. dollar, euro, pound sterling. You can pay twice a month.
Minimum payment amount: US$20, up to US$10,000 (that is, if you don't want to withdraw money temporarily, you can deposit the commission in awin first, and don't exceed this amount)
Payment method: wire transfer, check and ACH (members in China use this method, the international account number here is yourspayoneerThere are 3 types of international accounts inside. In this regard, the payment settings of awin are the same as those of shareasale. )
Note: Awin is an international alliance network with independent sites in 20 countries. The award-winning website here refers to the US site.
Attached:Awin Alliance Introduction
Awin Group maintains its second place. ShareASale's strong traditional performance, coupled with Awin's growing reputation for service and innovation, can be evidenced by the increase in our group's vote share. "We recognize that this achievement is largely due to the voting results of customers and members. We are honored to receive the continued support of Awin and ShareASale platform partners, and thank them for considering the top membership network."
3rd Place:CJ Affiliate(Commission Junction)

CJ Affiliate was established in 1998. The network has more than 3,000 merchants and belongs to the Fortune 500 Alliance Data Systems company. Payment in dozens of currencies, the minimum payment is 50 US dollars, the maximum is 1000 US dollars, and there is no paypal payment. Chinese members collect payments in the form of checking. This setting also needs to use your payoneer account. The setting is the same as above. (I also use this).
However, for novices, it may not be suitable. If no commission is earned within 6 months, the account will enter a dormant state, and all the merchants and affiliate links that have been applied for will become invalid. That is to say, after 6 months, even if someone buys through your link, you will not have it. Commission, need to reactivate the account and apply.
CJ has gone through a period of change and subversion, and was eventually acquired by Publicis, but its huge scale and rich experience mean that they are still real competitors. Their pay-per-call function has been highly valued, and they have made huge investments in technology, and they have become a network worth paying attention to in 2020.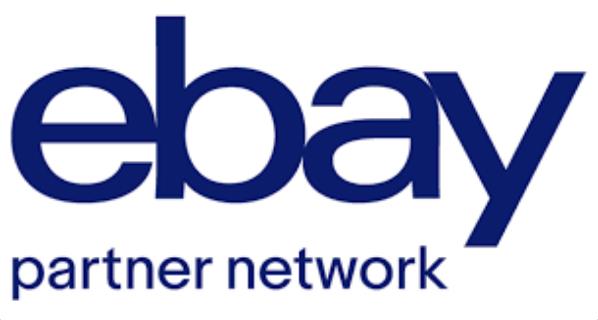 This is eBay's official affiliate marketing plan. It was established in 2008 and mainly focuses on physical products (lists of more than 1 billion). If the commission reaches more than $10, you can use paypa to collect monthly payments. Compared with other alliance networks: the number of products is huge, and very unique physical product promotion can be found here.
However, the alliance application is difficult to approve, especially the new website. The website must have good traffic and have high requirements for content quality. The commission ratio is not fixed, it is dynamic.
The eBay partner network is widely respected by people in the performance marketing industry. Strong network.

Avangate Affiliate Network is one of the well-known CPS affiliate marketing platforms, established in 2006, focusing on digital goods and software, with more than 20,000 goods, one of the famous software and digital product sales platforms, not physical products. The minimum commission payment is 100 USD and the payment is made through paypal.
After registering the alliance, you need to upload your credentials, such as ID card, paypal account screenshot (with your signature). If it is a merchant account, it may be necessary to upload relevant company documents depending on the situation. At this time, it is enough to communicate with its affiliate manager. It took me a month to get all kinds of problems back and forth (the support service is very good, this is a very important factor).
Note: Avangate acquired in 20172Checkout, So there will be some confusion between names (domain names). The original Avangate tool has been merged into 2Checkout, and Avangate Affiliate Network is the affiliate marketing platform to be added.
Avangate is the most popular digital goods alliance network. "Avangate Affiliate Network was launched in 2006 and has been awarded the Blue Book badge of #1 Software and Digital Goods Alliance Network for 6 consecutive years. The platform provides the right tools to enable you to focus on your strategy and activities to join this network, greatly reducing The time required to establish a corporate pipeline and focus on increasing income by increasing personal style is the spark of passion that affiliate businesses need!"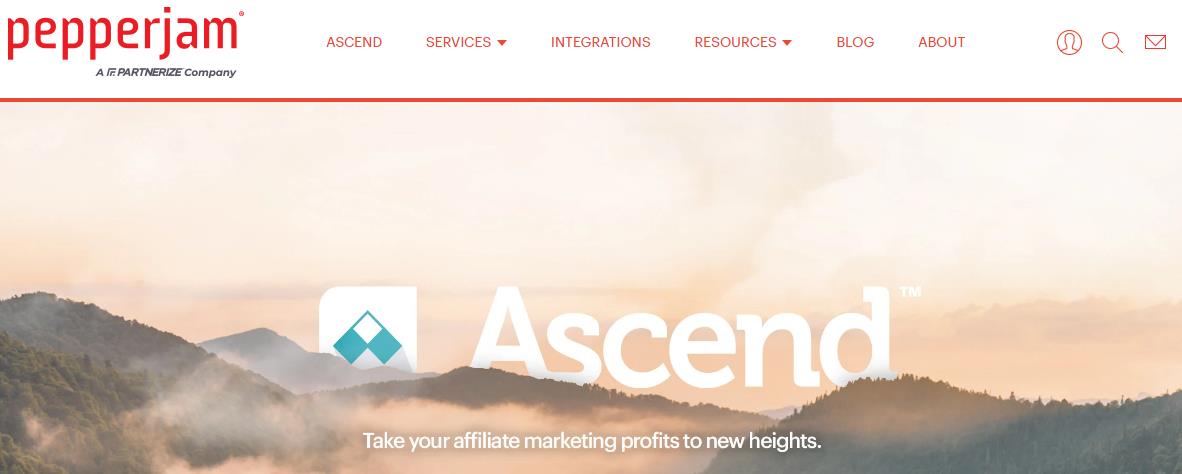 Pepperjam has been in the digital marketing business since the 1990s and established its own affiliate network in 2015. There are not many merchants, about 1500, and the number is small. This is because Pepperjam has more personality. He said that he only works with brands he likes. A distinctive feature of the network is that publisher and merchant are connected within it. Pepperjam actually encourages both parties to communicate and establish a strong membership alliance.

The minimum payment standard is $25, which can be paid twice a month. Pay by PayPal (default payment method), check or direct deposit.
Note: It was easier to apply three or four years ago, but now the application review is stricter.
Pepperjam has invested a lot of time and energy in its new Ascend "Affiliate Marketing Lifecycle Platform", and the enthusiasm of advertisers and publishers is also increasing. The industry's long-established names are now back to the top of their games.
Founded in 2008, FlexOffers is a relatively new affiliate marketing platform with a large influence. There are about 12,000 merchants located in more than 20 countries/regions, and hundreds of new merchants are added every week. The characteristic of FlexOffers is: each publisher has its own dedicated account manager.
Payment starts at USD 50 ($ 50 within the United States or $ 100 outside the United States), within 30 days. If you become a best publisher, you can get paid within 7 days. Standard payment method. U.S. residents can pay by check or direct deposit. PayPal is suitable for users outside the United States.
FlexOffers continues to maintain an unstoppable rise in rankings and enjoys a reputation for straightforward reputation, good support for publishers and high-quality traffic for advertisers.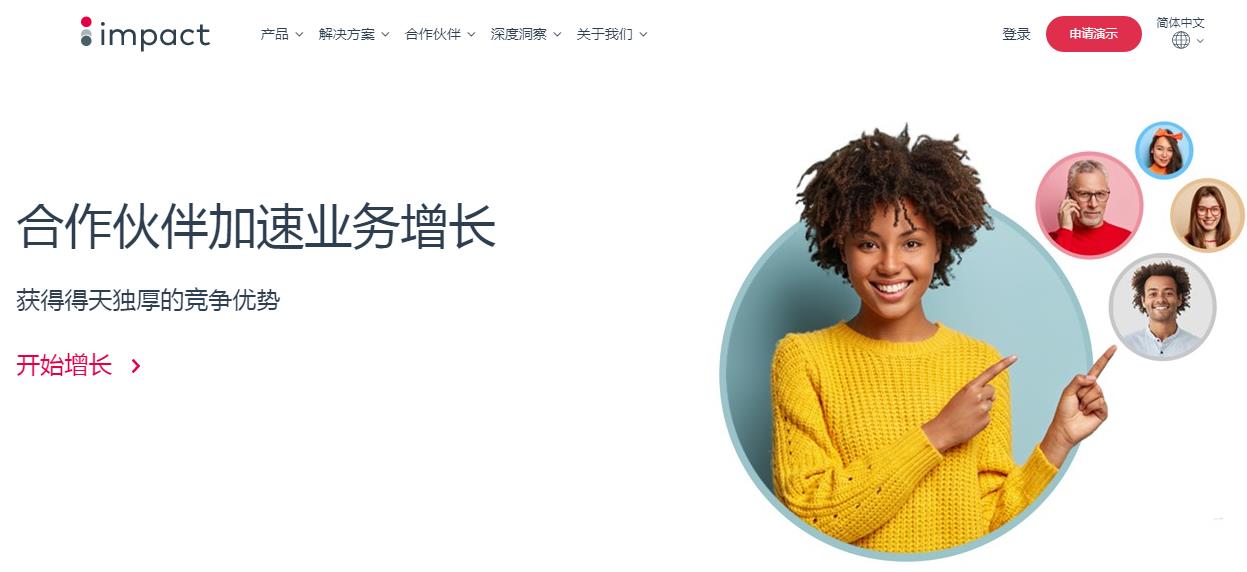 Impact (formerly known as Impact Radius) is a well-known affiliate marketing platform created by the founder of CJ in 2008. In 2013, it entered the ranks of well-known affiliate networks. Currently there are employees and offices in the United States, Europe and Asia. It has more than 400 employees and 12 offices. The minimum payment is $10, wire transfer and paypal, but the latter requires a 2% fee.
Operated by industry legends, with first-class technology and outstanding results. Impact is not only an alliance network platform, but also an important role in the network, and it will be included in the "Blue Book"'s new focus on tracking platforms in 2020.

LinkConnector, as one of the famous affiliate marketing networks, started in 2003 and has always been at the forefront of digital marketing. In addition to winning the Blue Book awards, there are many other important awards, such asTop 500 Internet Retailer SuppliersEtc., there are many famous brands on this platform, and the technical people are already there. Niche products related to clothing and home occupy an important position in this network, such as Ann Taylor, Charlotte Russe, GUESS, J.Crew, Tommy Hilfiger, Factory Bunk Beds, Rocky Mountain Decor and other famous brands.
The alliance has some very outstanding features (the technology is very unique), which distinguishes it from other alliances, such as
First click attribution
Generally, the alliance platform uses the last click to sell as the result. However, LinkConnector can useFirst clickThe form of membership promotion is many years ahead of other alliances. This is a boon to members and reduces a lot of work. Even if the user clicks on your link and then clicks on another affiliate link to convert the sale, then the commission is the first person (or at least the first person has a commission). I have some affiliate products like this, but this Many types of alliances now require invitations to register (currently there are alliances that use both methods at the same time.)
The shortcomings are also obvious: the application pass rate is not very high, if your website quality is not very good, don't apply.
Commissions start at USD 25, payment methods include: check, PayPal. As a member, if you use paypal to collect commissions, you must meet two conditions: at least 3 times of income, and income of more than $600.
Note: In this affiliate network, merchant and affiliate are completely unified (that is, you can be either or both). For example, when creating a merchant account, the same user name and password will be used to automatically set up a member account.
LinkConnector has many trustworthy brands and its focus on proprietary technology, which pushed them to the top of our list.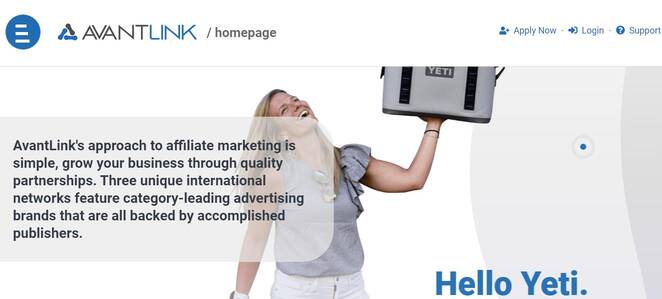 AvantLink is a membership marketing, multi-channel analysis, referral tracking and technology platform for online retailers and publishers. Established in 2005, there are three major marketing networks: the United States, Canada and Australia, and many well-known company brands such as REI, Patagonia, Backcountry.com, etc. The alliance has many unique features. For example, you can sell the advertising space of your website to merchants in the alliance, and the price is variable. You can use the method of letting these merchants bid to increase income.
There are two ways to apply for the alliance: one is to use the website to apply, and the other is to use your own social account if you don't have a website. The latter application on the alliance platform is not common, so this can also be for the alliance. Advantages, but the approval rate of both methods is not high.
The commission starts at US$25, cheque and paypal.
A stable and professional alliance network with an excellent business model.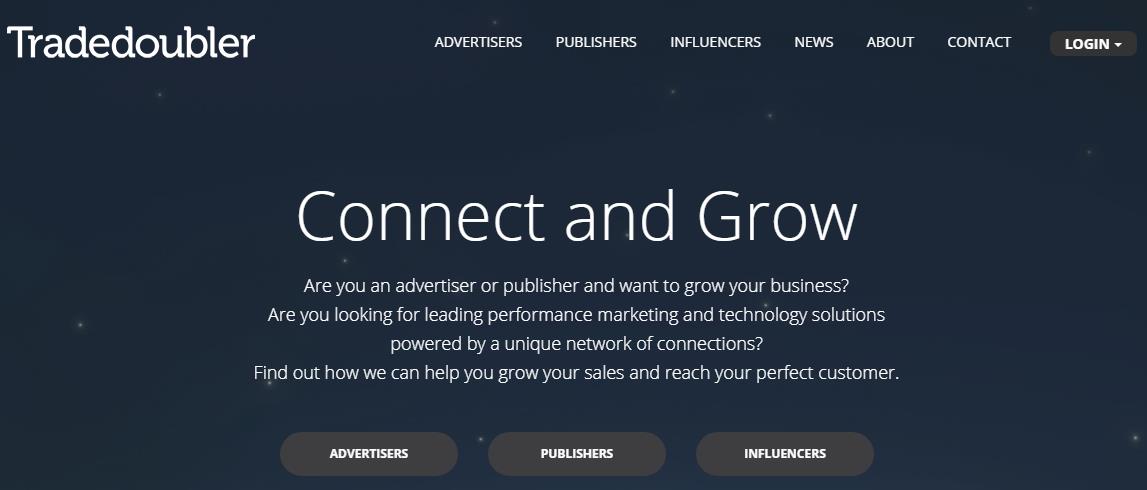 Tradedoubler is a global affiliate marketing network located in Sweden, founded in 1999, and one of the most famous affiliate marketing platforms in Europe. There are more than 2,000 famous merchant brands (such as Philips, ING, The Body Shop, HP, etc.), and there are more than 180,000 publisher members. Today, Tradedoubler has offices in the UK and several countries throughout Europe, including Sweden, Germany, France, Poland and Spain.
There is a prerequisite for the alliance application: the website should have a lot of traffic from the United Kingdom, because many businesses are from the United Kingdom. Conversely, if you are a seller in the UK, you can consider applying for this platform to promote.
Commissions start at £30 (US$40) and are paid monthly. You need a UK bank account. If you don't have one, you can apply for a payoneer account. There is a virtual account and you can pay through it.
Remarks: Tradedoubler also has some special technologies of its own, such as cookie technology. Even if the browser turns off this feature, the platform can still track sales, but this is also a disadvantage and looks like a virus.
As early as 1999, a very strong European Union network was established. Tradedoubler has a global presence and has an excellent network of publishers.

Webgains is a performance marketing network in the UK. It was established in 2005 and is now part of the listed company-ad pepper media International NV. More than 2,000 advertisers, including Nike, AliExpress, ToysRUs, Samsung, Oakley and other famous merchants, have a sales network covering the world (more than 200 countries/regions) and 250,000 members.
The minimum payment threshold is $25, payment methods, check, wire transfer, ACH and PayPal. You can choose the payment frequency, such as once a week or once a month.
Headquartered in the United Kingdom, with offices in the United States, it provides world-class customer service and cutting-edge technology.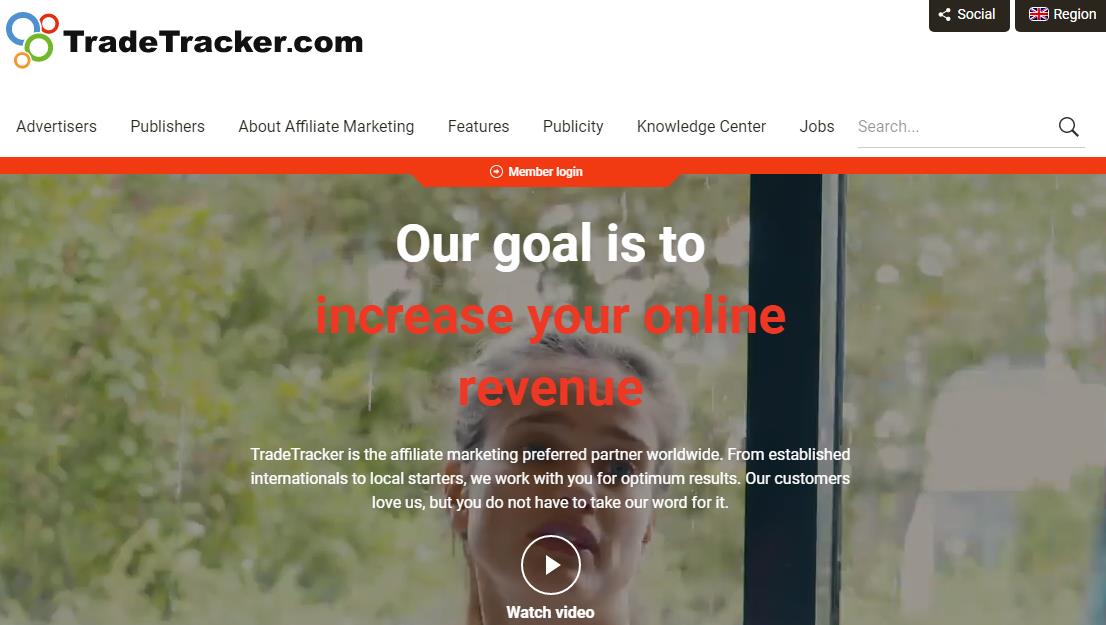 TradeTracker is also one of the most famous European multilingual alliance member networks. It was established in 2004 and operates in about 20 countries/regions. However, it focuses on the European market. The advantage of the alliance lies in its ability to effectively increase sales for customers. .
TradeTracker also has its own unique characteristics: all important information is concentrated in the center of the homepage (according to mobile, desktop,), to understand clicks, sales leads and conversion statistics; provide real-time and transparent data to help customers make correct marketing; for release Advertiser's cost tool for advertisers. Moreover, the dashboard can display detailed information of multiple countries/regions (switching back and forth).
The minimum commission amount is 25 Euros, and you can pay up to 4 times a month by bank transfer.
Remark:
An alliance network located in London, with 16 offices around the world, TradeTracker provides a wide range of influence and a good platform.

Amazon Associates is one of the earliest affiliate marketing networks (affiliate program is derived from it), since its establishment in 1996, it has a large number of physical and digital products, and its products usually rank very high in Google search engine results. Amazon Associates pays by direct deposit, Amazon gift certificate or check, within approximately 60 days after the end of the month in which the commission is earned.
Although the Amazon Alliance is large in scale and its members are spread all over the world, because of the many requirements and restrictions, it may be because some details are not paid attention to.title. Don't be misled by Amazon's reputation, the alliance is not suitable for novices.
Overview of the Amazon Alliance
Amazon Associates is still an industry entry point for many publishers, and a wide range of products and ease of use make it simple.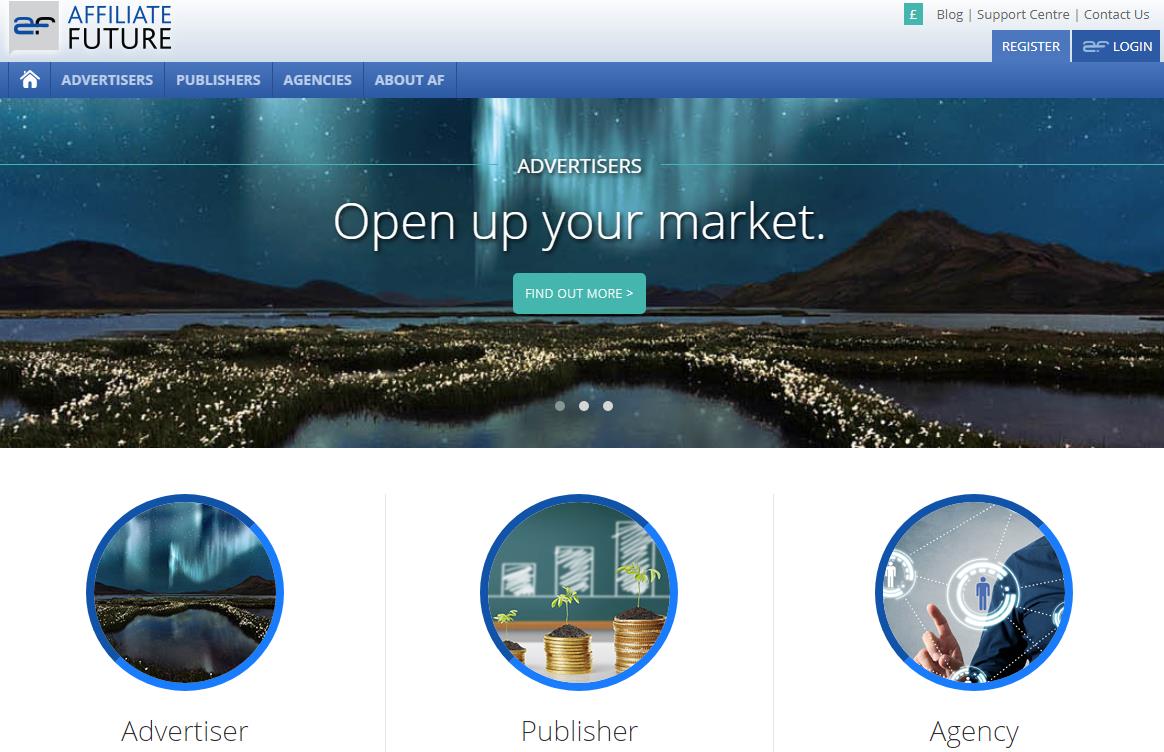 Affiliate Future was founded in 1999 and is headquartered in London. It has approximately 600 advertisers and 300,000 publishers. It is a performance-based affiliate marketing network. It is headquartered in London and has offices in the United Kingdom, the United States, India and Australia. GlobalData. Regarding commissions: starting at 20 pounds in the UK and 100 pounds outside of the country. Two payments in January, payment by bank account, paypal is not supported.
AffiliateFuture is a solid affiliate network, well received by our survey respondents.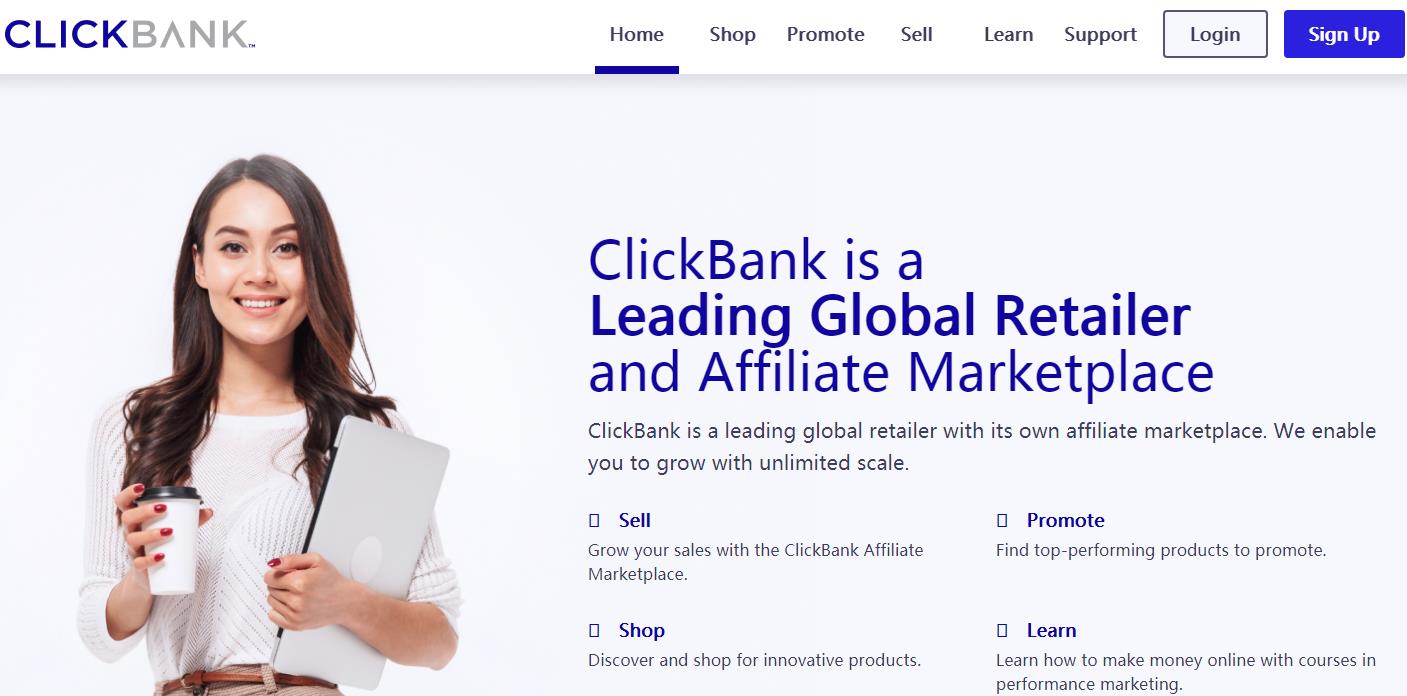 ClickBank was established in 1998 and has more than 6 million member products. The payment time is flexible, monthly and weekly; payment methods are also flexible: check, wire transfer and direct deposit. International members can passPayoneerReceive payment (but no paypal payment).
The alliance network has obvious advantages and disadvantages. The advantage is that it focuses on digital products and there are many choices; the disadvantage is that it is difficult to distinguish between good and bad products and requires a certain amount of affiliate marketing experience, which is not suitable for novices.
In my opinion, ClickBank also has an exclusive feature, which I have not seen in other alliances. There are certain conditions to apply for the ClickBank platform, but once the platform is approved and become a ClickBank member, the merchant does not need to apply. Each merchant has an affiliate page, click on this page to enter, just enter your Clickbank ID, this is your affiliate link (of course, you can find the merchant in clickbank).
And these businesses, in addition to providing various banners to members, they even wrote promotional articles and emails for members, you only need to copy and paste, and some even prepare various promotional videos.
The disadvantage is that not only you can use these materials, but also all members can use it. The repetition rate may be too high. It is best to simply rewrite it before using it.
ClickBank is huge and very popular, and it is still the entry point for many businesses to enter the industry.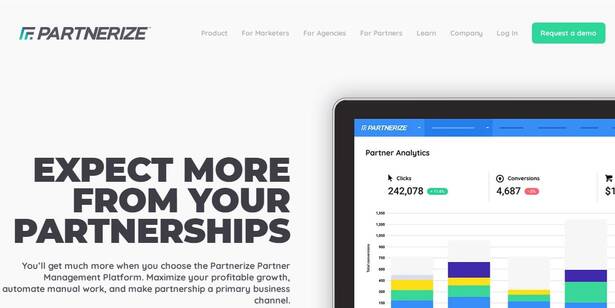 Partnerize was established in 2010. The original name was Performance Horizon Group. It was renamed Partnerize in 2018. It is an American alliance network with nearly 2,000 brands (including nearly 30 of the top 100 in the world, and more than 200 top brands) ), more than 700,000 partners, 160,000 members, and business all over the world. Each year the platform promotes a transaction volume of 7 billion US dollars. In 2017, it was rated as the fastest-growing digital marketing company. In addition to the CPS model, the alliance also There are Revenue share, CPA and CPL types. The platform supports more than 30 languages ​​(including Traditional and Simplified Chinese).
Among these brands in Partnerize, the top brands cover retail, travel, telecommunications, finance, subscription and DTC. Among them, the world's top 100 accounted for nearly 30, more than 160 top retailers, several top technology companies, 12 top airlines, the world's top 10 telecommunications companies, and more than 40 famous hotels.
Regarding payment, this alliance does not pay monthly like most other alliances. It can be paid every day (as long as you can make money). The minimum commission amount is £20/US$30/€30. Payments can be made in more than 60 currencies. Paypal payment is not supported.
The Pepperjam mentioned above is its subsidiary.
The former Performance Horizon Group has a new name and adopts a different performance marketing pricing model approach. Their head-to-head confrontation with Impact Radius will attract attention in 2019.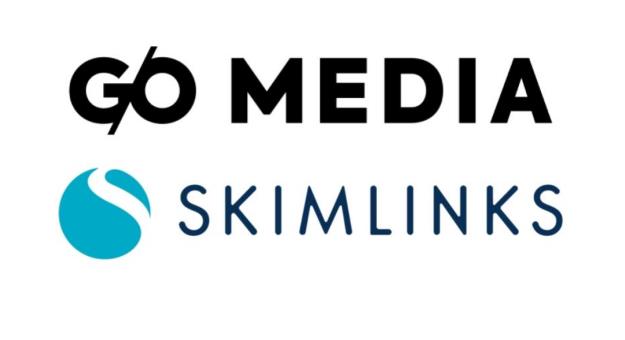 Skimlinks is a content profitable network platform. After using the website to join the alliance, the content keywords of the website can be automatically converted into affiliate links (businesses linked to its platform). Visitors click on these keywords and after making a profit, Skimlinks takes 25%, and the rest is yours. This does not require manual operation and is fully automated, but it is only suitable for English websites or Chinese websites with a large number of English keywords (pure Chinese websites are not suitable).
Note: Skimlinks competitors, that is, similar websites areviglink. These are two well-known such alliance networks. The two are very similar. Knowing that one operates, the other is similar.
Skimlinks is a content monetization platform for online publishers, specializing in text advertising and content-related advertising. Skimlinks was founded in 2007 and is headquartered in London. It has established its own niche market in the industry and is highly valued.

RevenueWire (formerly known as AffiliateWire) is a global performance marketing network and a global e-commerce platform for small and medium-sized companies, with a focus on digital products. Founded in 2007, the company is headquartered in Canada and has branches in the United States and the United Kingdom. In addition to this award, it has also won various North American awards. It has been one of the best performing affiliate marketing companies in North America and the world. In addition to the CPL mode, there are CPA, CPS, CPI, and Revshare modes.
The conversion rate of the alliance's products is above 3%, and the commission is as high as 75%. Affiliate members with the most income can reach USD 250,000 per month. Merchant income and membership commission are calculated as follows (net transaction fees are deducted, examples are as follows):
Product sales price: $ 39.90
RevenueWire transaction fee: (6.95% + $ 1 USD) $ 3.77
Residual income: $36.13
Merchant income: (25%) $ 9.03
Membership commission: (75%) $ 27.10
Payment method: ACH direct deposit, wire transfer (28 USD handling fee) or PayPal (5 USD handling fee) payment.
A highly admired Canadian affiliate network that focuses on digital commerce and enjoys a good reputation among advertisers.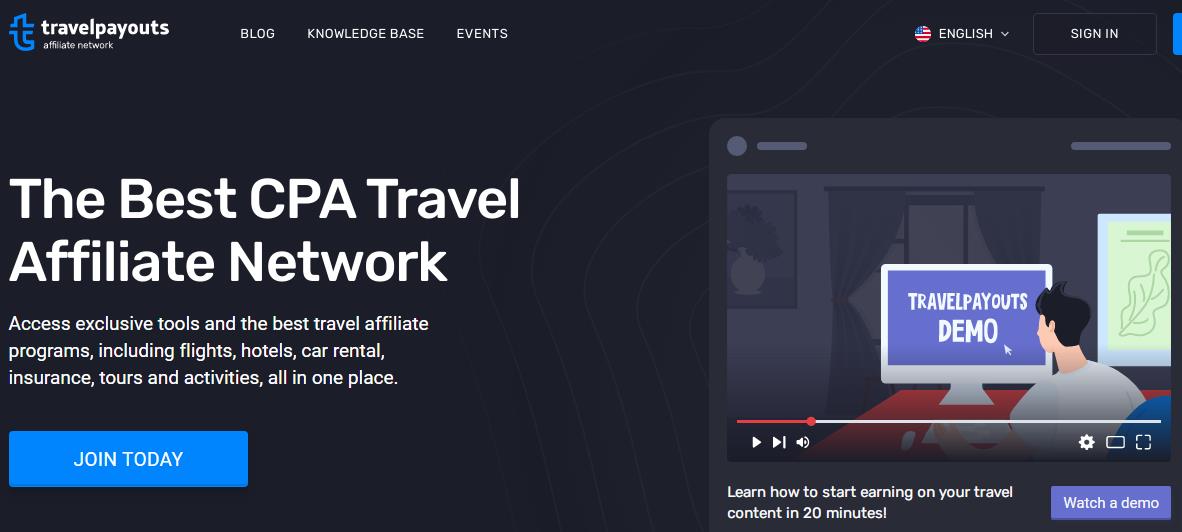 TravelPayouts is an alliance network composed of three travel engines, similar to an aggregation website. The alliance involves almost all aspects of travel: hotels, insurance, air tickets, transfers, car rental services, etc., using paypal to pay.
jetradar.com-search for flights
hotellook.com – search for hotels
aviasales.ru-hundreds of airlines or flights throughout Eastern Europe, very specific.
In addition, if your website is about Olympics and sports content, and you have traffic from Eastern Europe and Russia, you can also consider joining this alliance network.
Regarding commissions: The affiliate network pays members as commissions from 50% to 70% of its income.
For air tickets, the network receives about 2.2% of the air ticket prices from agents and airlines as revenue. A ticket with a ticket price of $ 500, Travelpayouts income is $ 11, and members get $ 5.50 to $ 6.20 from it.
This fast-growing travel-centric alliance network has more than 200,000 members. This is a new project that has entered our top 20.
Tips on how to apply for the above affiliate network
If you apply for an affiliate merchant/advertiser account, as long as your website is legally operating and selling, it is generally not a big problem.
As a publisher/member of all the above alliances applying for a new website, if the content quality is not very good, the probability of rejection is high. A high-quality alliance has requirements for the website. If you think your website is good and you have experience, but you are rejected, communicate with support and tell him that you are an expert in a certain field. Show him the google analytics data of your website. Generally, the other party will approve it.
Then, make a page about the other party's keywords, reach the Google search homepage, and show the other party the screenshots of the search. This is how I applied for some projects. Chinese website is also possible. If the title is a mixture of Chinese and English, you need to translate the title. The shorter the title, the better. This is basically no problem, but the page must be decent. Although it is ranked, it cannot be finished in a few sentences. They can tell if they fool each other.