Introduce Gomez Peer Zone, an on-hook software that automatically makes money on a personal computer, its principle of making money, how to make money, and how much money can be made every month.
Note: This item is outdated and does not exist anymore. For money-making projects, seeGames make money,Investigate to make money,wordpress make money,affiliate marketing makes money,Make money with shopping rebatesWait.
What is Gomez Peer Zone and how to make money
Gomez Peer ZoneHistory is not too long, only a few years, but his parent companyCompuware Gomez has a history of more than 20 years.



There is no free lunch in the world. Why can you make money without doing anything? This is because Gomez Peer Zone uses participants' personal computers to run data to do performance tests over the Internet. You don't need to do anything, but you have to work on your computer. Donate your computer's spare CPU to do data analysis work for them. In return, they will give you a small payment according to the running time of your computer (after installing his free Software basis).
Foreign survey websitesavvysurvey also provides members with such a similar automatic hanging machine money-making software, free registration and 2 USD registration reward.
Gomez Peer ZoneHow much money can you make
Don't expect too much of this, after all, it's just hanging a software to make money. The rate of making money (in China) is generally: 0.0002492/minute, and the upper limit does not exceed USD 45 per month. In addition, an increase of $0.08 in income per day (must be online for more than 20 hours). Gomez Peer Zone rate standards are shown in the figure below (click to view larger image):

This thing is to make a small amount of money for you every month. After all, it is just hanging on the computer and letting it run automatically at the beginning. It is impossible to make a lot of money for such a simple thing.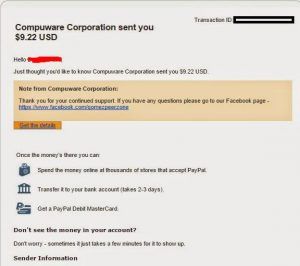 Gomez Peer Zone payment terms
The first condition: must havepaypal account
Gomez Peer Zone only uses paypal to pay. This is enough to fill in when you register, or after registering, add your paypal account in the background to update it.
The second condition: meet the minimum payment standard of $5
If the income this month is less than US$5, it will be automatically counted into the next month. After the account accumulates to US$5 or more, all commissions from the previous month will be automatically credited to your paypal account within 10-15 days after each month.
Pros and cons of Gomez Peer Zone
advantage:
Low payment starting point: up to $5
Simple payment-only one paypal account, automatic payment
Software security
Don't have to do anything
Software can be installed on multiple computers
shortcoming:
Gomez Peer Zone software can only be installed on PCs, not laptops and mobile phones
If you use a computer to make this money, it may not be very worthwhile. Just open the software while working on the computer and make a little money easily.
Several ways to increase the income of Gomez Peer Zone
Extend your online time. The longer you are online, the longer your Processing Time will be.




For each person recommended, an increase of 1 USD
Set the "performance manager" in the software settings option to MAX, so that your computer will have more opportunities to participate in the "Processing Time", and the more you earn.
Install this software on more PC computers, make sure that the user name is the same, so that the computing income is in your account.
Make sure that all of your information is present and correct. Paypal mailbox (used for payment), country, zip code, etc. The information you register on the web page must be consistent with the software (usually automatic matching).
If the computer is in a hibernation state or the hard drive is turned off and the screen saver is used, the software cannot be connected to the company, so you have no running time, that is, in this situation, it is not considered income.
How to register Gomez Peer Zone and download its software
sign up for freePlease note that your registered email address must be consistent with your paypal, otherwise it will not be approved. After the registration is over, download the Gomez Peer Zone free software, after the installation, enter the same username as you registered, and start the computer again.
After the software is successfully installed, it will look like this when it is running.