manage affiliate stepsAfter finishing, install the tracking code in this step. This code is invisible. The usefulness of this tracking code, in simple terms, you can use it to know which affiliate sold your product, how much it sold, what channel, and so on.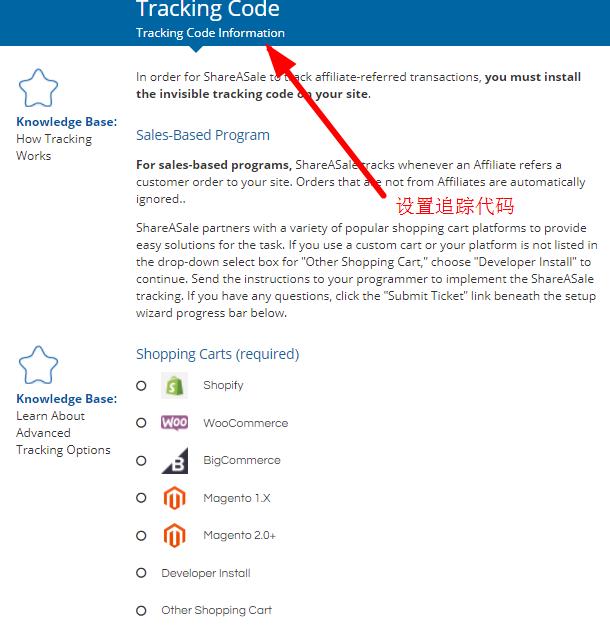 The tracking of ShareASale is done through a combination of Cookie and tracking pixel. Cookies are transmitted through the consumer's device. The tracking pixel is a code fragment located in the shopping cart. confirmation page , Also known as the "Thank You" page. By default, the tracking pixel will let us know the Order ID, Order Subtotal and transaction type. In turn, the entire process can be pieced together, and that affiliate generates important data such as sales, products, quantity, and time.
The prerequisite for this code setting is to choose your shopping cart system platform. ShareASale is compatible with most shopping carts (more than 70 kinds).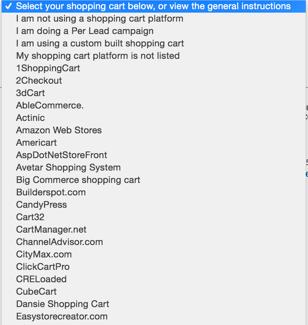 Tip: usecart2cartTools, can be arbitrarily converted between all shopping carts.
If you are usingwoocmmerce(The plug-in is free, you can also search and install it in your WP website backend plugin.) If you build a wordpress store, then installing the tracking code is very simple. Download a freeshareasale WC tracker plugin, After entering your shareasale Merchant ID, the plug-in will automatically install the tracking code, and you don't need to do anything else.
For the specific installation method, please refer to the official instructions of shareasale-PDF file
Attached:
This tracking code is in this form: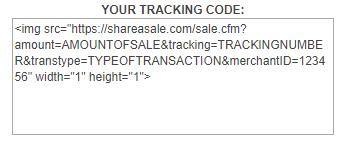 Next step:Test tracking code