As a top multinational online store system, Shopify is very easy to use to create a professional online store. Now I will briefly demonstrate the process of opening a store and the instructions for building a website.
Note: If you don't know or don't know much about Shopify, please read thisShopify tutorial.
The first part of the basic process of Shopify website/online store construction
It is worth noting that: to build and publish a shopify online store, you must have a shopify account (free registration). The process of registering for shopify is the beginning of online store construction.
1. Shopify registration
accessshopify homepage, After filling in the necessary information, click Create your store nowButton
After this, shopify will ask you to provide some details, including your name, address, country and contact information (telephone), etc.
If you have your own product, shopify will ask what your market is. If you haven't considered so much, just sign up for a trial to learn about shopify, then chooseI'm just playing aroundorI'm not sure.
After finishing, clickI'm done
2. Configure Shopify store
After successful registration, you will be directed to the management background of the online store, where you can set up the store appearance, upload products, set up payment and shipping, etc.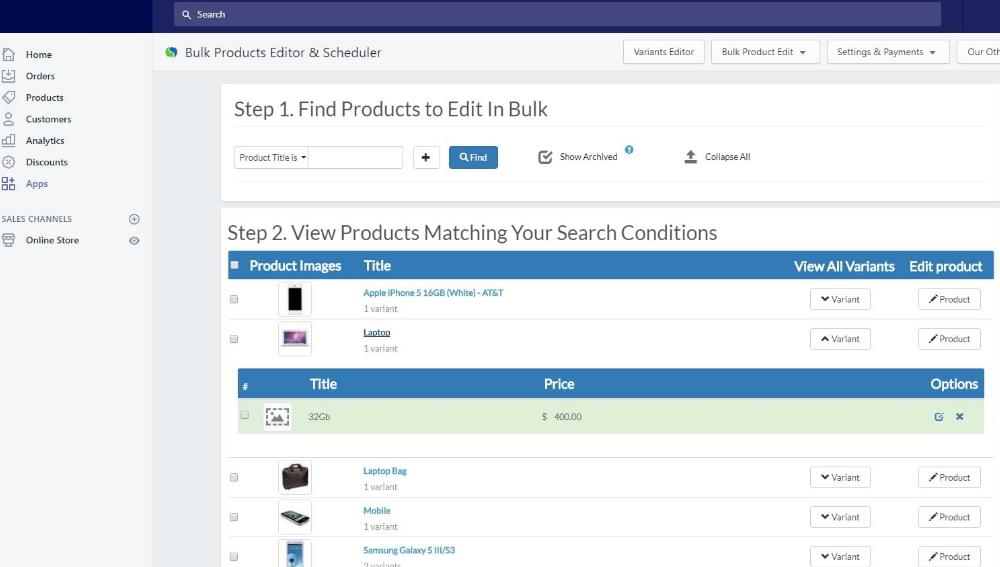 3. Select the theme "Theme" or "Layout"
Shopify has its own independent official theme store. These are professional and responsive, so there is no need to worry about the functionality.
(1) Shopify theme store
After logging in to your shopify account, visit the shopify theme store. There are more than 180 themes to choose from, including some very well-designed free themes. If you don't want to spend money, choose free themes. Don't mistake it for free. Stuff, in fact,shopify free themesMany of them are outstanding.
You can search based on fees such as paid and free, industry, function, etc., or search based on conditions such as price and popularity.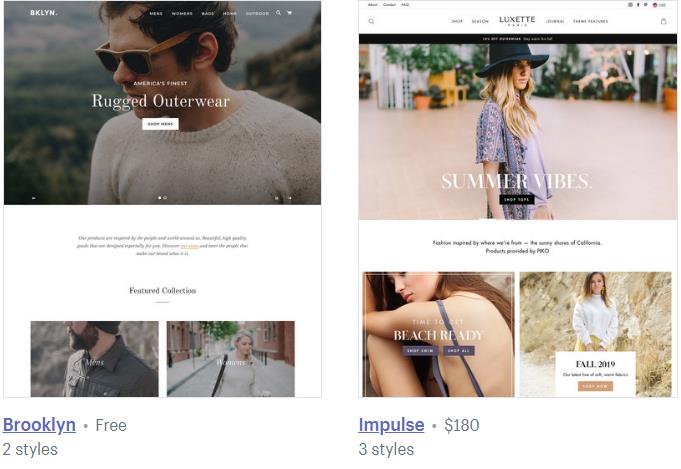 (2) View theme features and comments
After finding a suitable theme or a theme you like here, click on the sample image to view the detailed information of the theme and user comments, such as whether it is a responsive theme, suitable for various terminal display devices and many more.
(3) Preview theme
To see the actual use of shopify themes, clickView Demo,View the dynamic theme demo effect. Most themes have more than two styles, and you can view the dynamic demo of each style.
(4) Get the subject
After confirming the shopify theme, click the green button to confirm.
Then, shopify will ask you if you are sure to install the theme
Click onPublish as my Shop's Theme
Don't worry about whether the theme is really suitable for your online store. If it is not suitable, you can change it at any time in the future. It is very simple.
After the theme is successfully installed, shopify will show an optionGo to your Theme Manager(That is to view and manage your topics), click this button:
On this page, theme manager will display the themes you have installed or activated
(5) Edit shopify theme settings
Shopify's theme can be modified slightly to present a completely different style. The following shops are all made with the same theme.

In the management background, in the left navigation menu, click "theme", and then at the top of the page, you will see the name of the theme you are currently using. There are two buttons in the upper right corner, one is the basic change configuration, including the theme copy button. It is strongly recommended that you use this function. Once you change the theme (mainly some bad changes), you can revert to the previous one. The other one is'Customize Theme',After clicking, you will be taken to another page, where all the basic functions of the store will be displayed, and you can modify it according to the situation.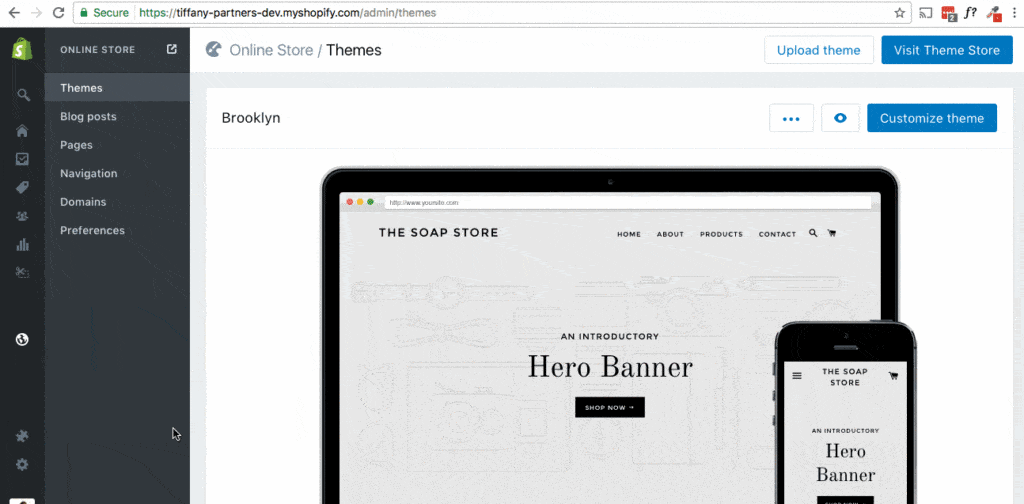 Common functions include:
Upload logos
Upload slides to homepage
The number displayed on each product page colour schemes
Front desk settings
…….
Some themes can reset page elements as needed. For example, you can place image products on the left and right sides or in the middle according to your needs or the aesthetics of the page.
4. Add products to the store
In the left navigation bar, click on the "Product" option, and then you will see a blue "Add a Product" button in the upper right corner of the page. Use the drop-down menu to add product details. Not only that, this is also helpful for SEO Optimize work, such as name, page description and URL.
Also upload your product pictures on this page. Don't care about the order of the pictures during the upload process, just upload it. After the upload is over, it is very convenient to organize the pictures in order as needed.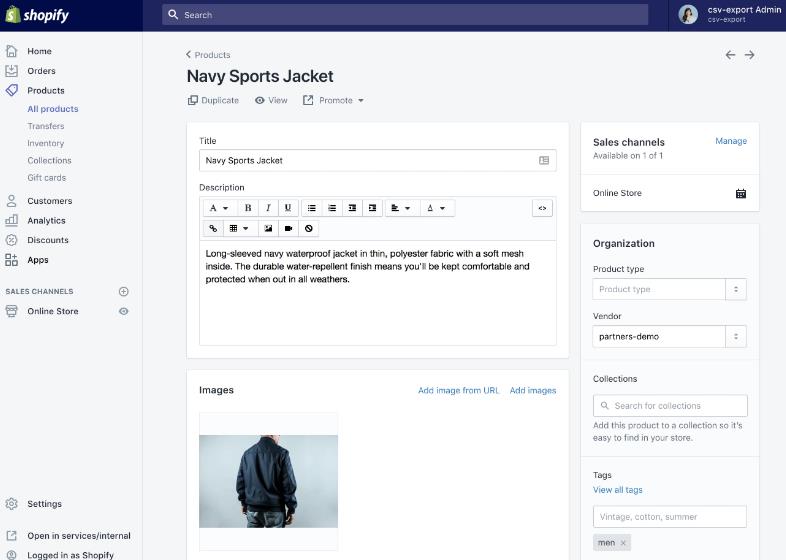 The above is the shopify product page, add as much product information as possible for customers and search engines to retrieve
After all the work is over, don't forget to click "Save Product" to save (this button is available at the top and bottom of the page).
(1) Set up collections (product groups)
A collection is a group of products with common characteristics put together, which is also convenient for customers to find in your store. For example, customers may search for products based on the following conditions:
Clothing (men's wear, women's wear, children's wear)
Some specific categories of goods, such as lamps, car blankets, cushions, etc.
Discounted goods
Products of a specific size or color
Seasonal goods
Products can be displayed in any numbered collection. Generally, the collection is displayed on the homepage of the online store or in the navigation bar, which helps customers to find the product easily: they can find it without clicking to view the catalog.
This collection page configuration principle and method are the same as the product page, you can refer to the product configuration steps and pictures above.
(2) Manual and automatic collections
There are two ways to add a new collection:
Manual-manually add or delete collections one by one
Automatic-to set conditions in advance
Payment gateways payment method:
When choosing a payment method, you should not only consider the price and commission ratio, but also take a closer look at the features.
(1) Transaction fees
Transaction fees are incurred when receiving and paying, so it is necessary to know the ratio of transaction fees in advance. Different shopify paid plans correspond to different transaction rates.
SeeShopify prices and their transaction rates
If you live in the U.S. or U.K., the store will automatically useShopify payment
This is in the settings, click "Complete Shopify Payments account setup"Button to complete the configuration. If you want to use third-party payment, then also click on the page"enable payment gateways"Complete the setting.
(2) Credit card/bank type
You should know in advance what types of credit cards and bank cards your payment can accept. Generally accept Visa and Mastercard credit cards, some only accept American Express (American Express). In addition, paypal is also a very popular online payment for shopify.
5. Make your shop "live"
Through the above steps, the online store has been successfully built, and the products have been added, but there is no real use value yet, and information such as tax and shipping needs to be added. (If the store sells digital products, these two items are not required to be set)
General information
It is very important to fill in all business information of the online store on this page (such as store title and description, etc.), and link the Google Analytics account with the store. This is very important. You can use google tracking Your shop visitor information.
Tax setting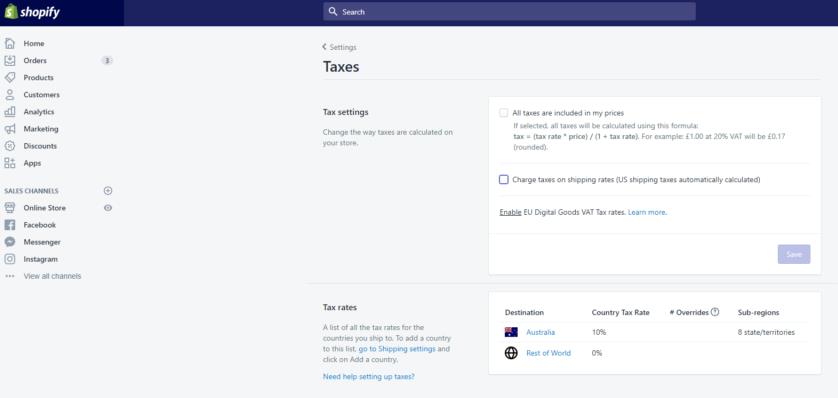 (1) Log in to the store management background and open the product page
(2) Click on the product name
(3) Click the scroll bar to "Inventory & variants".
(4) Open another window after clicking the edit link
(5) ConfirmCharge taxes withRequires shippingBoth options are selected
(6) Enter the weight of the product
Shipping information
If the shipping rate setting range is too small, you may lose some potential customers (I wanted to buy it, but after checking, there is no shipping rate calculation for my country/region of residence, then forget it), so try to set it as complete as possible.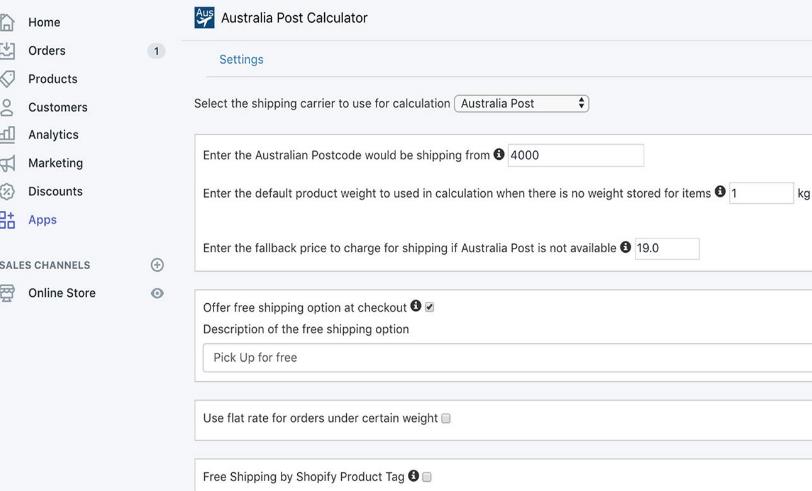 (1) Enter the store management background, click the shipping page button in the setting to set.
(2) In the "Shipping rates" section, have you set this rate based on the weight of your product?
The second part of the shopping test on the Shopify website or store
After the Shopify online store is built, use bogus gateway to simulate the entire transaction process and test it to see if there are any problems in the system:
1. Configuration of the test process
(1) From the background of the store, click payments in the setting to enter the payment seeting setting
(2) If you have activated a credit card before, now deactivate it (click edit, then Deactivate, and confirm again)
(3) inAccept credit cards section, ClickSelect a Credit Card Gateway Open a drop-down button menu
(4) Then scroll toOther, And then click (Test) Bogus Gateway.
(5) ClickActivate (If you used Bogus Gateway before then clickReactivate).
(6) Enter the front desk of the store as a customer to place an order, and then enter the credit card information at the checkout
2. Simulate the test process of real trading:
(1) Make sure you have set up the payment gateway that needs to be tested
(2) Use the customer's identity to place an order at the front desk of your store and enter the real credit card information.
(3) Cancel the order immediately and refund to avoid transaction fees
(4) Confirm that the purchase price has been refunded
Is this test free?
Yes, don't forget to cancel and refund.
The third part consider buying a domain name
To make your shop "live" and look professional and attractive, in addition to the above steps, it is best for the shop to have its own independent domain name.
Two methods:
(1) Buy directly in shopify, and then automatically add it to your shop, which can save time. Especially for those who don't understandWhat is Web HostingThis is especially true for novices like this, the key is to save trouble. In shopify, the domain name fee is generally $9-$14/year.
(2) Purchase from a third-party platform such as godaddy, namecheap and other domain name vendors. After the purchase, after doing a DNS resolution, point it to shopify.
Before buying a domain name, you need to understand and follow the principles of domain name selection
If the domain name was purchased on the above-mentioned third-party platform, the following steps can help you how to add the purchased domain name to shopify (connect with shopify):
(1) Add a new domain name in shopify
In the left navigation bar of the shopify management background, click setting and domain, and then add your domain name (clickAdd an existing domainButton)
(2) Update DNS
Log in to the management interface and then change the DNS record
(3) Remove storefront password
(4) Set as the main domain name
If you have multiple domain names (free and paid), you can set one of them as the main one. the way is:
In the domain in the settings, use the drop-down menu to select one of them, as shown in the following figure:

Be sure to selectRedirect all traffic to this domain. This means that all traffic directed to other domain names is given to the current domain name, which is very effective for SEO optimization.
(5) Add other domain names
If you have registered multiple domain names, you can repeat the above steps and add them to the shopify online store in turn. All domain names are redirected to your "primary" domain name, and this primary domain name can be changed at any time.

in conclusion
To sum up, theoretically speaking, for a novice, basically within half an hour, you can use shopify to make a very professional, beautiful and full-featured online store system, and the rest of the time is spent Your product marketing aspect.