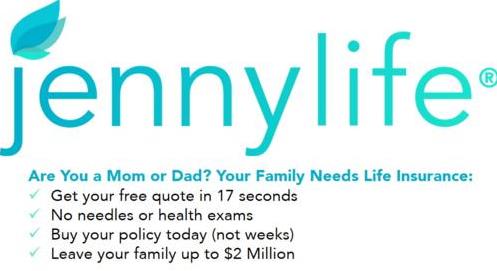 JennyLife®It is a fully digitalized life insurance agency that helps people buy life insurance without exams. The company has been licensed in all 50 states in the United States and Washington, D.C., and can sort from dozens of American Class A insurance companies within ten seconds, find suitable life insurance, and provide free quotations.
Remarks: This company, as its name suggests, is very advantageous for female life insurance and has excellent services.
Region/Country:America
Commission: $20.00 Per Lead
EPC:No data
Time when the merchant joined shareasale: 11/12/2019
Type of approval:Manual review
ShareAsale Exclusive Alliance

FabricIt is a life insurance service for families with young parents. Compared with peers, the Fabric process is extremely simple, about 5-10 minutes, can be completed on-site. Its term life insurance policy was issued by Penn Mutual's company Vantis Life (founded in 1847). About Fabric Premium: Up to $ 1,000,000 test-free insurance (applicable to qualified personnel).
BBB is certified as A+. There are nearly 1,300 reviews on TrustPilot, 97% of which are four-star and five-star reviews.
Region/Country:America
EPC:No data
Time when the merchant joined shareasale: 11/30/2011
Type of approval:Manual review
ShareAsale Exclusive Alliance
Reference article: