The necessary (prerequisite) conditions for most affiliate network applications are to have a built website with certain content and traffic. However, there are also some alliance platforms, in addition to website applications, other options are also given. As far as shareasale is concerned, you can use your own social platform account to apply, which can be regarded as a boon for people who don't have time to build a website or have difficulties in this regard.
If your social account has a certain number of fans, followers, or even social influencers and internet celebrities, then after you apply for shareasale and find the membership plan you want to promote, you will probably get income right away.
Use the social platform account to register shareasale as follows:
Register as a shareasale memberThe process is exactly the same, but in the second step, where you add the website URL, add your social account URL, as shown in the following figure: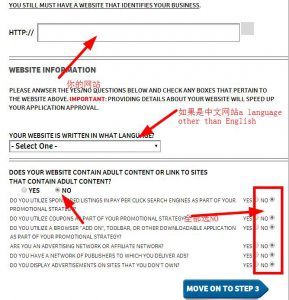 For example, if you have a social account such as instagram and facebook, after logging in, copy the URL in the address bar of the browser. This URL is your social account URL. Fill in the URL in the box in the second step. Can.
Get a general idea of what the shareasale alliance network hasMerchant/seller
returnShareAsale teaching