althoughaffiliate marketingIt is the most profitable way, but for novices, it is somewhat difficult, especially for these novice websites, which have little content and low quality, and the resulting website traffic is very small, so it is difficult to apply for foreign high-quality alliances.
Even if some alliances are successfully applied for, after the initial excitement period, they will not make a profit after a period of operation, and these alliances will close their accounts (such as Amazon alliance, CJ alliance, etc.). Not only that, but also a large number of invalid affiliate links will be left behind, which will affect the reading experience and search engine rankings. It is very troublesome to modify, and it is also very frustrating. At this stage, after three minutes of heat, quite a few bloggers gave up the business.
So now, let me tell you that there is an excellent alliance that can effectively solve this problem and open the way for your affiliate marketing to make money. This isViglink Alliance.
What is Viglink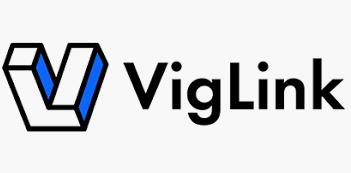 viglink is a well-known advertising alliance in the United States, focusing on text advertising and marketing. By automatically inserting the highest paid and best converted product link in the publisher's website content, it can bring traffic to the website/blog and realize mutual profit for both parties. According to statistics, VigLink exhibits at least 5 billion pages per month.
VigLink cooperates with more than 60,000 retailers, including famous merchants such as EBay, Target, Amazon.com and Wal-Mart.
In 2018, viglink was acquired by sovrn, and then created Sovrn //Commerce (that is, the name was changed), but the domain name viglink was still used. This viglink became a "formerly used name", but everyone is still used to the original It's called, so why do you see its icon looks like this:

How Viglink works
The VigLink content monetization solution is to add hyperlinks through specific keywords in the content of the website to connect potential consumers with products, find suitable products or projects, and then quickly determine the link with the highest payment and the best conversion and send the user Go to this page.
How does it achieve this process?
VigLink Insert scans the webpage, finds keywords that are profitable to the publisher (in the case of unlinked), and automatically inserts the keywords into the link (will not affect the reader experience), which has the most profit, commission, and sales. Good affiliate marketing products are related. When the visitor clicks on this link, the publisher (that is, you using the viglink alliance) can earn income after the visitor clicks on this link, and you don't need to do anything yourself.
VigLink also provides customers with outbound analysis services to understand where readers are going when they leave their website.
VigLink can ensure that all possible potential customers are covered. The website owner can not only generate income, but also provide additional information for the website audience, which can not only enrich the content of the website, but also increase the click-through rate and page views.
Why Viglink is free
Of course, there is no free lunch in the world. However, viglink is free of 100%. why? Because he will extract 25% from your income as his own income. If, to promote a product, the normal commission is 20 dollars, you get 15 dollars, and viglink leaves 15 dollars.
You can think of viglink's retention as a service fee. People have done a lot of work and provided convenience for you to make money. You can use viglink to promote some excellent alliances and websites that you can't join. This is also what it should be. After all, you don't need to pay.
How to install, verify and use Viglink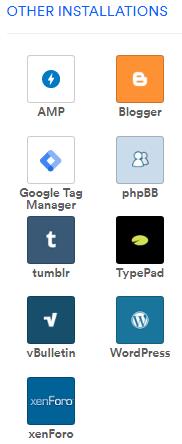 To use vigling to realize website profitability, viglink code and verification must be installed. After viglink registration, enter the dashboard interface, click the install button, and enter the installation and verification steps. There are multiple ways (as shown in the figure above). Two common methods are introduced below:
The first type: applicable to all types of websites:
Copy the code in the box on this page, and then copy it to  </body> Before the label, this should be placed on all pages. No need to add all pages, just put it in the page template, as shown in the screenshot below: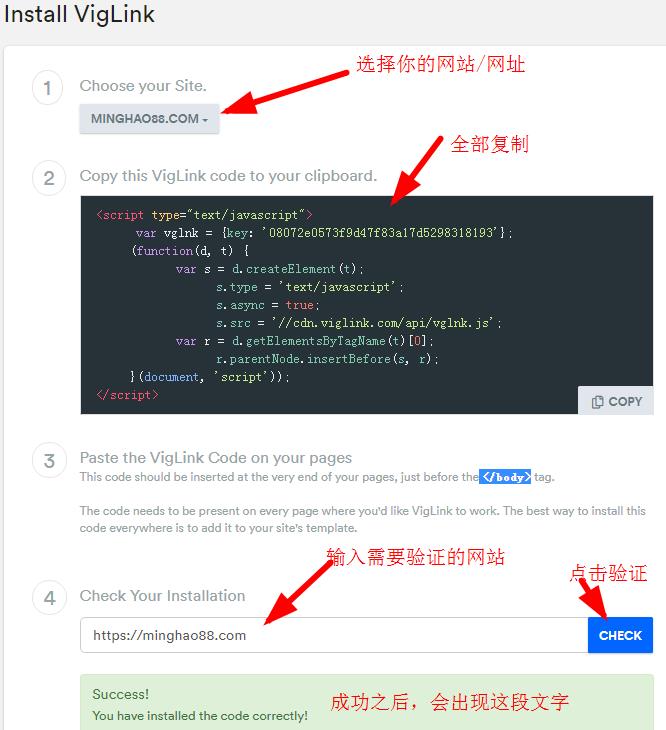 The second type: WordPress website verification
If your website type is a wordpress website like mine, find the theme header/footer in the editor in appearance, and then find the inside </body> Tag, copy the code before this tag, then all pages are installed (if you find it difficult, you can contact your host company support and ask them to help. If it is introduced on this siteWordPress website built by siterubix tool,CanContact me).
In addition, there is a very simple method, just install the viglink plug-in. Enter the viglink keyword on the add new page of the plug-in, as shown in the following figure: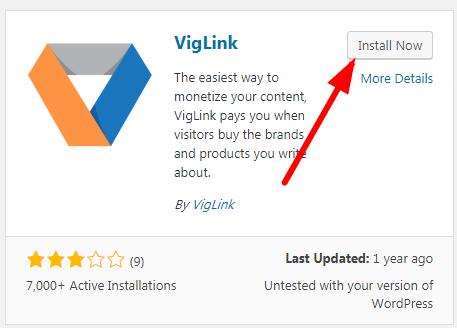 How to set up your viglink link
There are several ways to set the viglink link:
The first method: do nothing
This method is that as long as you install the viglink code, you don't need to do anything, and viglink automatically completes these tasks for you.
The second method: merchant search
On the merchant page, you can search by country, product category, CPC+CPA, CPA, CPC, etc., or you can search by default. For example, I searched for the keyword game, and the screenshot is as follows: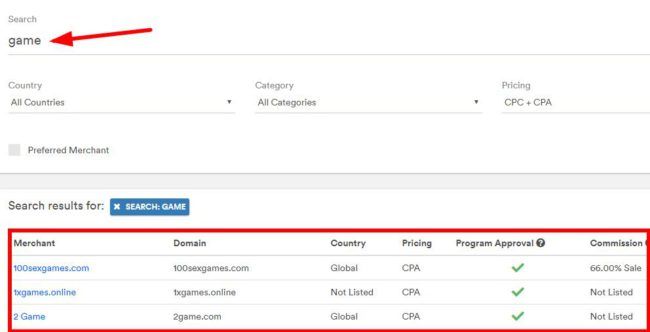 Then let's randomly click on the first result to see what happens and what will happen next, see the screenshot below: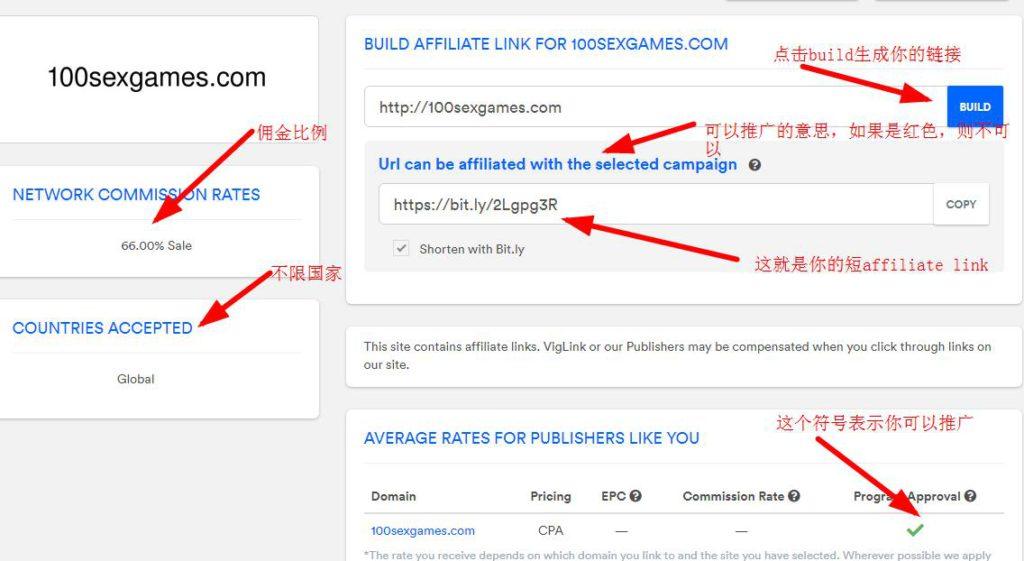 Okay, click this100sexgamesLook at the website. As soon as this website comes in, based on experience, it can be seen at a glance that this is a clickbank alliance product.clickbankIt is also one of the mainstream alliances, although good, not very easy to operate,If you earn money, you may not get money, But you can earn this money through viglink (of course, the commission is a bit less than that of direct promotion within clickbank, and viglink needs to keep a little bit more). In the screenshot above, I have made relevant instructions to see for myself.
In this way, you can search for products, business names, etc.
The third method: anywhere
Viglink also has a page and plug-in, called Anywhere, which can generate any affiliate link. The screenshot is as follows: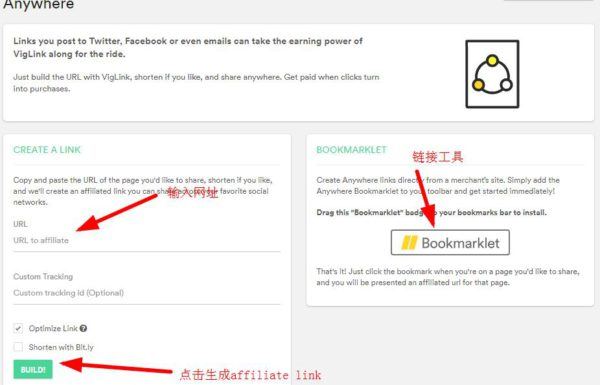 Generate affiliate link on the right, then click to install this bookmarklet on the left (not on your website, but on your browser). When you visit a certain website (including Amazon) and find a good product and want to promote it, click on this icon on your browser (provided you have to log in), then the tool will generate your affiliate link, use this link Just go for promotion, and the link can be directly shared to Facebook, Twitter, etc., which is very convenient.
However, according to my personal experience, Anywhere is the latest product of viglink. This method/tool has a shortcoming: a small number of links will appear broken. You need to test it properly. It is recommended that novices use the first two methods, and the insurance is reliable. For details on this and how to verify, please refer to the official video instructions of viglink at the bottom of this article.
How to maximize the money of the viglink alliance
This song is also relatively simple. Enter your viglink account and just set it on the setting page. It is divided into two steps. Let me demonstrate:
The first step: convert settings
On this page, there are three options (see screenshot below):
Reaffiliate Affiliated Links: Re-affiliate the affiliate link in your website and modify it to your viglink link to point to the product website that can get the commission. This method is suitable for your expired or expired affiliate link, which saves time and effort . If your original affiliate link is still valid, do not select it.
Link URLs: viglink will automatically find keywords that can be connected from your website content, and then generate your affiliate link, this should be selected
Optimize Links: Optimize your links, point to higher-income sites, and select.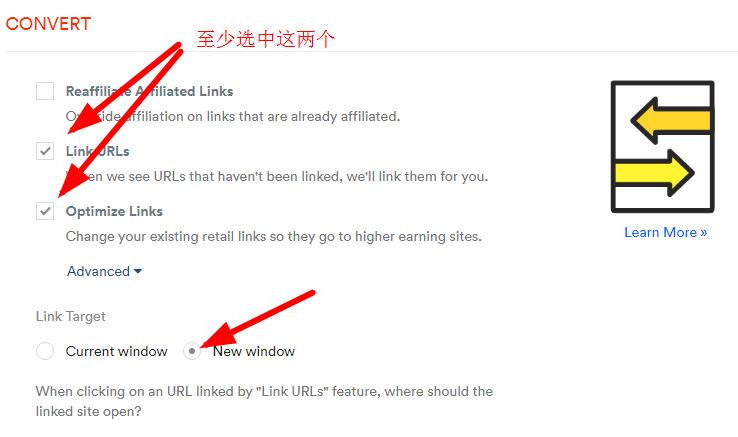 Step 2: Insert settings
In this part, set the income to the maximum, as shown in the figure below: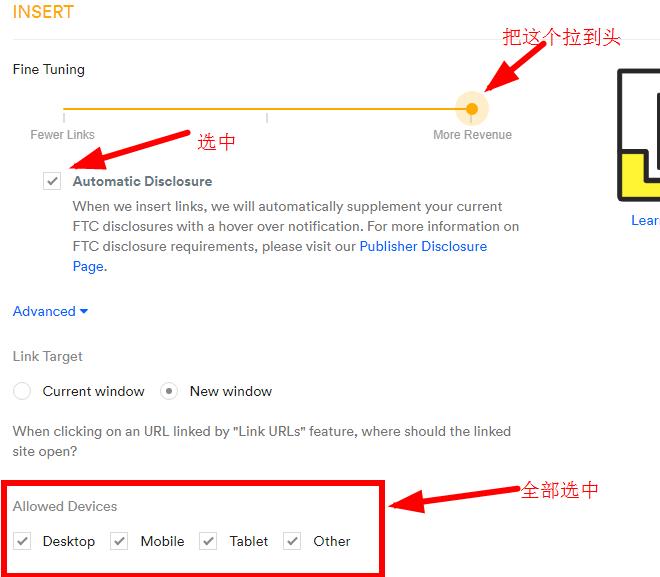 Viglink can replace Amazon Alliance
As I mentioned earlier, if within a certain period of time (usually 6 months), after joining the Amazon Alliance, the promotion is not successful, orViolate its policy(This novice or veteran will most likely violate the policy) Amazon will close your account, then all your original links will lose value.
There is another situation, not everyone can successfully apply for Amazon, but you can find a large number of Amazon products in viglink. In addition, Amazon is just one of the alliances. There are many high-quality alliances similar to Amazon products, such as Macys, Target, etc.
Advantages and disadvantages of Viglink Alliance
advantage:
All work is completed automatically without manual intervention, which solves the complexity and workload of manually adding links
Keywords will be automatically linked to affiliate marketing products with the largest commission percentage
Application for viglink can be approved immediately
Tens of thousands of famous merchants to choose from
viglink has a very high credit in the mainstream alliance circle, and it can be used with confidence.
shortcoming:
The alliance is a little bit complicated and requires some time to study and understand
If you need to manually add anywhere links, very few may be invalid (a simple test can be solved)
About collection
The minimum payment standard for Viglink is US$20. As long as this amount is reached, the payment option will appear automatically. Paypal is used.
finally
If you think the above finding products and making affiliate links are troublesome and complicated, and also very simple, after your website is verified, you don't need to do anything, just leave this work to viglink to complete it automatically, so that you can concentrate on creating website content .
Remark
You can add multiple websites to the viglink alliance, but the alliance is most suitable for English websites. Even if your English website is in the new stage with little or no traffic, it can be approved and used effectively. Moreover, the links through viglink can be enriched Your website content.
However, the Chinese website can also apply. The premise is: Chinese websites must have relevant keywords. For example, this Laodou blog belongs to a Chinese website, but contains a few English keywords, which can be used as well. The screenshots above are from this Laodou blog.
So, this is one of the main reasons why I recommend viglink. There are some excellent alliances similar to viglink, but they are not suitable for novice websites, and it is extremely difficult to apply and make money, so they are not introduced here.
Viglink official video instructions
Reliability and credibility
9.5/10
Tens of thousands of famous merchants
9.8/10
Familiar difficulty
8.5/10
Pros
Automatically add link
The largest product with automatic link commission
Reliable alternative to Amazon Alliance
Cons
It takes a little time to understand and familiarize yourself