More and more people like to use mobile devices (such as mobile phones, iPads, etc.) to browse websites or shop online. In this regard, App is a convenient way to provide readers with a good website mobile experience. Turning a wordpress website into a mobile application can greatly increase the traffic brought by mobile users' visits.
Why create a mobile application/App for a WordPress website?
If usingGoogle AnalyticsIf you check the website traffic, you will see that a large number of users visit the website through mobile phones. To ensure that mobile users get a good experience on the site, the easiest way is to make the site mobile responsive.
This mobile responsive WordPress website design can automatically adjust itself to match the user's screen size. Almost all excellent WordPress themes are mobile responsive themes out of the box.
However, some wordpress bloggers hope to create their own mobile applications to provide a better user experience. In this way, users do not need to access the website through a browser, but start the application from the home screen, and they can see their favorite blogs, stores, membership sites or communities.
Therefore, it is recommended to use mobile responsive themes and increase the speed of your WordPress website to get more mobile users.
However, creating this kind of mobile application either requires certain programming skills, or you can buy it directly from a developer who can develop mobile applications. If you buy it, it may cost a lot of money.
The few excellent wordpress plugins introduced below can achieve this function, and the cost is not high, much lower than the purchase price or the cost of hiring professionals to complete the work.
The 5 best plugins to convert a website into a mobile app.
In this regard, AppPresser is the most frequently used platform, which can convert any WordPress website into a mobile application, and has a dedicated WordPress mobile theme that can be used for blogs,WooCommerce storeorBuddyPress websiteTo create the application.
AppPresser has a visual application customization program that can easily change the appearance of the application, just like customizing a WordPress theme, customizing colors, adding custom pages, extracting WordPress content, etc. AppPresser provides integrated push notifications, which is fairly easy to set up and manage.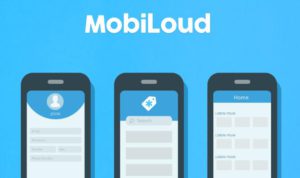 MobiLoud allows website owners to convert their WordPress website into a mobile application. They have two products: one for news or blog sites, and the other for sites that use WooCommerce or other complex plugins.
Comes with push notifications, mobile advertising support, analytics and custom branding. The application has been configured and prepared in advance by the user. In addition, users themselves can also submit to the App Store.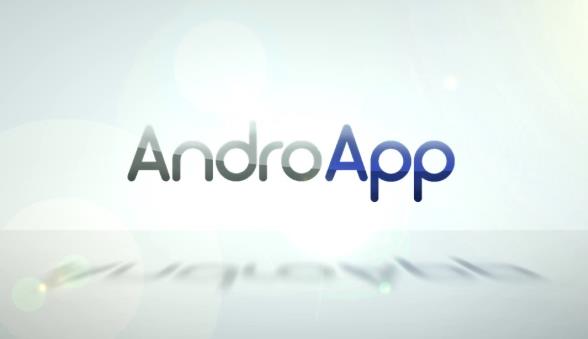 AndroApp is another useful plugin to convert a WordPress website into a mobile application. It has offline support, multiple themes, internationalization support, unlimited push notifications, unlimited screen scrolling, and social sharing. However, it does not support WooCommerce or BuddyPress.
The plug-in developer helps users configure and download the application, and then submit it to the play store, or hire the plug-in author to perform this operation.
The big disadvantage of this plugin is that the free version will show the developer's ads.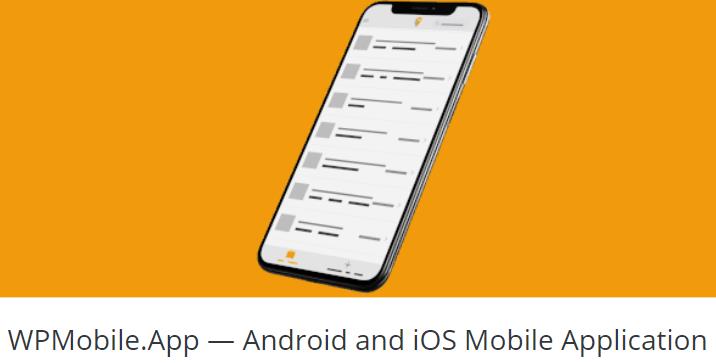 WPApp.Ninja can create mobile applications or progressive websites on WordPress sites. All application settings and configurations can be completed in the WordPress management area.
It provides convenient tools for uploading application icons, buttons, colors, translations, etc., supports Google Analytics, built-in caching, offline content, and compatibility with all popular WordPress plugins.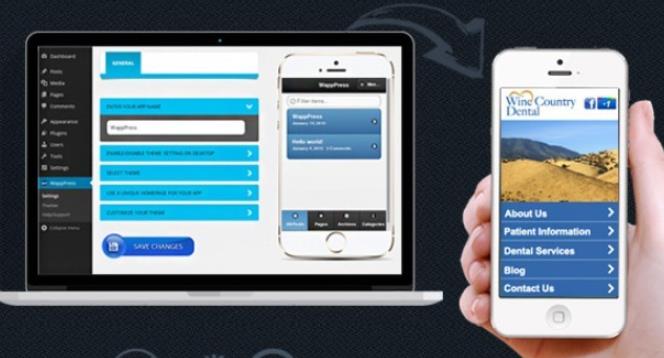 WappPress is considered to be a cost-effective platform that can convert WordPress sites into Android applications with simple clicks.
Contains common functions, such as push notifications, Admob, custom launcher icons, custom launch screens, instant app construction in real time, easy to use, and can be used without coding skills.
Attached
If you are new to Wordpress, it is recommended to directlyUse WA responsive themes to build a website. If your wordpress website has been built, you can use the Google detection tool- Mobile Friendly Test, To test whether your website is responsive, as shown below: